Living out her purpose on purpose is what Evvie McKinney is ordained to do! As the Season One Winner of Fox's The Four: The Battle to Stardom, she is using her platform to "Bring the Whole Hood" and to produce music that empowers, motivates, and inspires. Read more about Evvie throughout this spotlight interview.
Share who you are to the readers. 
I am a sweet, young God-fearing girl from Memphis. I am the youngest of seven, an independent, driven young lady who is in love with God. If you had to ask me what my purpose is, it's love. God is love and you are love. Everything in your life has already been ordained and no one is here by mistake.
Tell us more about your newest debut single "Bring the Whole Hood," co-written with your mentor Meghan Trainor. 
This song was written two years ago by me and Meghan. It is without a doubt an autobiography about Evvie – where I come from, letting you in on who I am as an artist, an introduction into who I am. It's a song about my family – I'm saying when I make it, I'm bringing everyone with me. The reason I say "bring the whole hood" is because we all come from a hood – a rich hood, middle class hood, poor hood. And in all of them, it takes a village. My village was full of backyard bbqs, sitting on the front porch talking about God and just enjoying life. It's special to me because it's something I've actually written and because I love my city. 
What are some of your greatest memories to date since being a part of and named Season One winner of FOX's The Four: Battle to Stardom? 
Since being named winner, my life has never been the same. I have worked with people in the business I would've never imagined – Meghan Trainor, Khaled, Diddy. The fact that the best in the business know my name is still so crazy to me. I've been performing and traveling at major music festivals. I came home and received so much love from my city. My life has truly been an overflow of blessings.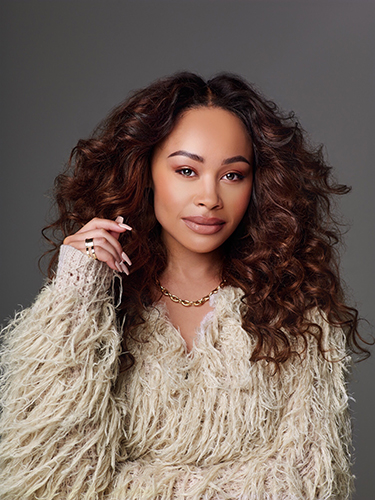 What advice would you share with any entertainer, songwriter, and artist entering the industry? 
Be teachable and be you. Being teachable – you have to allow people who have more knowledge to share their testimony with you. Be you – your testimony is still being written and you don't want anyone to pick up your pen and start writing it for you.
What can we expect from you in the future? 
I've been writing my own music. A lot of artists can't say that but I'm thankful I have a label and team that allow me to be me. You should expect music that is going to empower you. No matter who you are – you will receive empowerment from my music because I've literally exposed my spirit in my music. God is using me as a vessel. So, I just want people to hear good, timeless, positive, music to make you dance, cry, sing but at the end of the day inspire. So expect to be inspired!
Evvie's single is now available on all digital
platforms tune in by clicking
here
!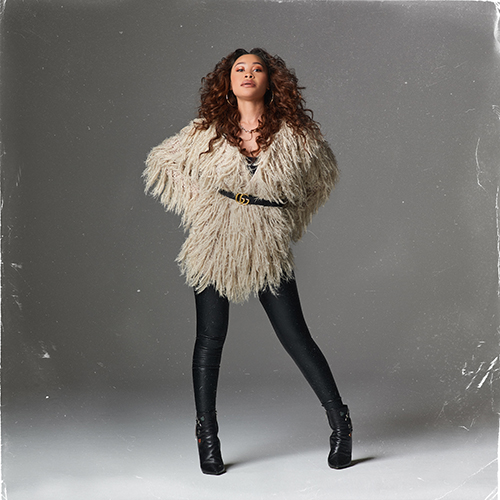 For more on Evvie McKinney, follow her on Facebook, Instagram, & Twitter.
All images by Motown Gospel/Capitol CMG