Have you ever felt that cold, burning feeling on your face while playing in the snow? You likely charged it to the sun, but it could've very well been winter sunburn. UV rays from the sun reflect and amplify like a gigantic mirror by the snow, causing skin damage. Don't feel bad. We were surprised too.
Now that we know winter sunburn is a thing, we have to dive in the provide the best products for you and your skin to make it through the winter safely. Check some of our favorite Rodan+Fields SPF products below!

UNBLEMISH Invisible Matte Defense Broad Spectrum SPF30 
This "clear, weightless" sunscreen has Omega Fatty Acid to protect the skin and mattifying powders to absorb excess oil and is great for acne-prone skin.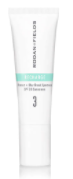 RECHARGE Protect + Blur Broad Spectrum SPF 30 Sunscreen 
The moisturizing primer has Carnosine to help protect the oily skin from environmental aggressors and gives your skin a matte finish.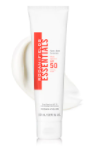 Essentials Face + Body Sunscreen Broad Spectrum SPF 50
This full-body defender is a water-resistant formula that lasts up to 80 mins for non-sticky protection. It is perfect for all skin types.