It's mid-January and before we enter the Valentine's Day month, let's do a quick review of the top moments on the urban red, blue and purple carpets of 2019.  The looks ranged from Pepto Bismol pink-colored gowns, to belt strapped together to make a dress. Black folks turned up and out for the red carpet.  This past year most productions avoided the traditional "red" carpet and went with blues, purples and greens.  The standout was the Soul Train Music Awards.  Their blue carpet spanned over a block and threw in a few Vegas showgirls into the mix.  Best friends, Tisha Campbell and Tichina Arnold were vibrant from the moment they walked out in front of the cameras and continued the same vibe onstage.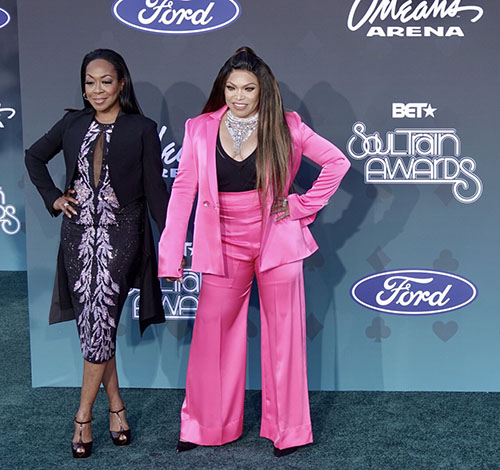 Black Girl Natural Beauty:
 Black Girls Rock 2019 exemplified the epitome of "Black Girl Beauty". Brandy was vibrant with a Boho vibe and pops of pink on her cheeks and lips.  The natural Queens of Ms. America and Ms. USA paired up to let the world know curls and braids are beautiful.  Little Mama, Niatia Kirkland, changed from a beautiful hi-low gown to a beaded print dress before she even left the yellow carpet.  The winner for giving us the best fashion effort on a carpet and doing double time for our viewing pleasure!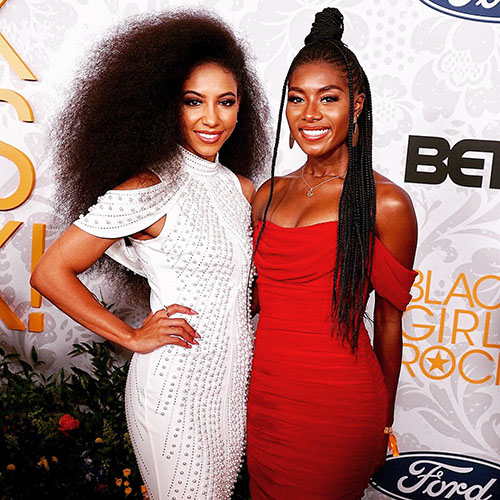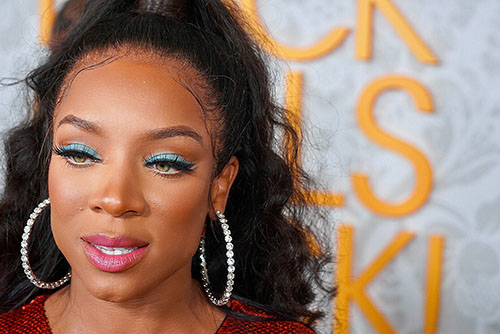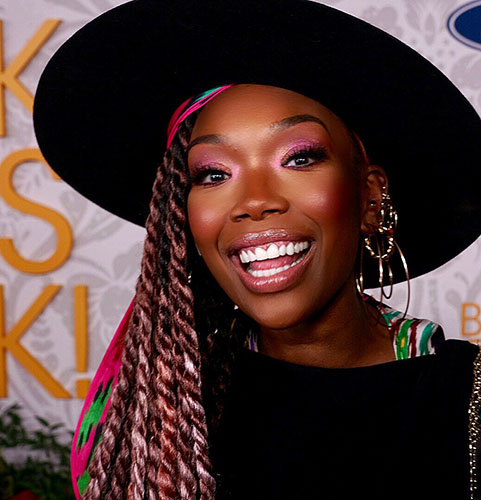 Nude and Strappy:
 We are not talking about sandals!  Atlanta wasn't ready for the clouds of smoke rising out of the black Range Rovers as they drove into the Cobb Center for the BET Hip Hop Awards.  DreamDoll caused an uproar in her belt strapped dress just barely covering her private parts.  Saweetie could scratch your eyes out with her extra long green 'sprite' nails and her exaggerated cut out dress.  Da Baby was grinning from ear to ear with his mother on his side, wearing Dapper Dan for Gucci from head to toe.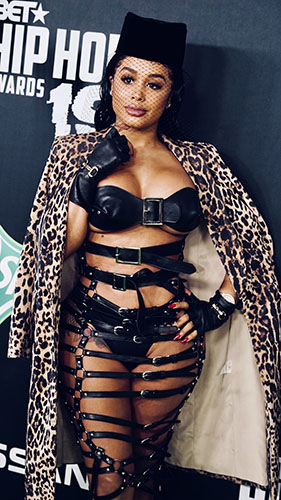 Tropically printed:
 The American Black Film Festival had Miami as its backdrop and all the tropical vibes.  Spike Lee wore his typical orange baseball cap, actresses wore prints and bared their bellybuttons. Natural hair styles and hats were the only choice to fight the Florida humidity.Meagan Good kept it bohemian with her fresh skin(goals!), fedoras, wide leg pants, jeans and crop tops during her time at the festival.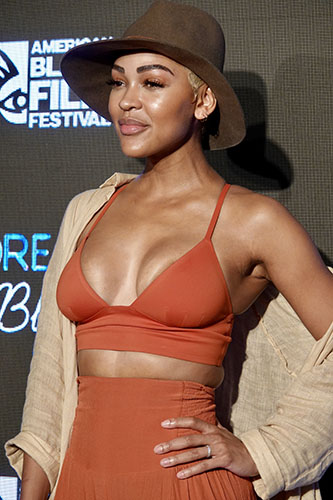 African Curly love:
4.The Queens of CurlFest rocked turbans, locs with butterflies and curls, curls, curls, while wrapped in their finest African cloths.  The seventies vibe was felt at the Rollerfest with knee hi tube tops, denim short shorts and crop tops.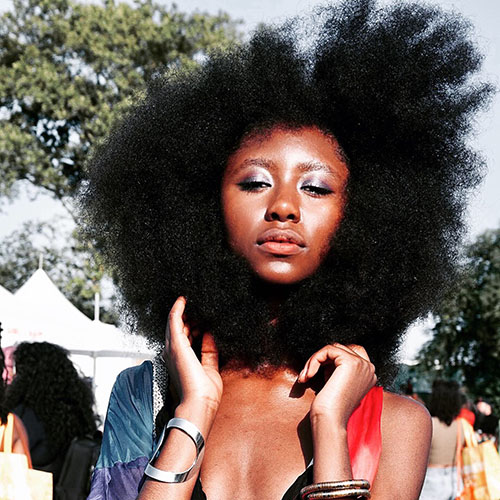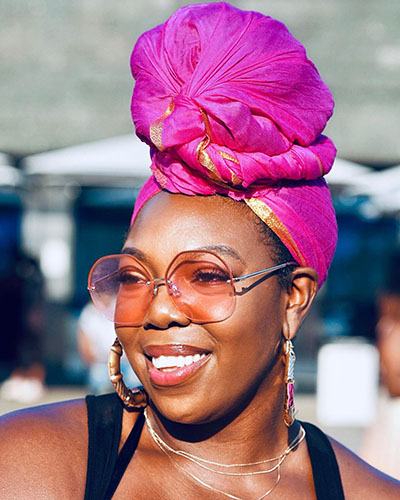 Swank and luxe at MGM:
 Nene Leakes looked lush and very rich on the Urban One purple carpet while the delightfully piquant Chante Moore wore an ornate collar with Farrah Fawcett hair.  J. Alexander gave us a Sasson bowl cut with heavily lined eyes and New York chest baring sleekness in a black suit..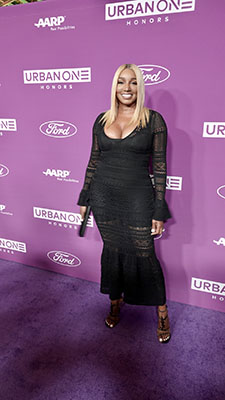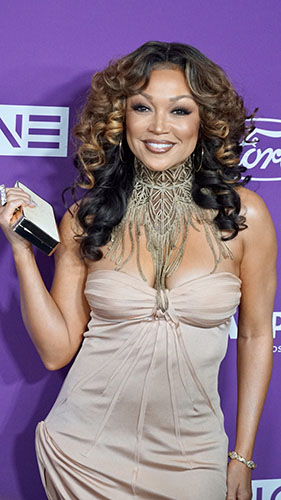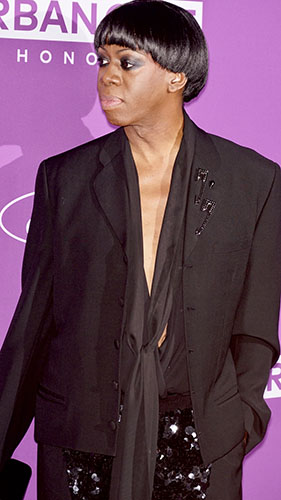 Parade of stars:
 The Soul Train Awards blue carpet was endless with beautiful showgirls, God Bless their necks with the heavy headpieces, and non stop array of celebrities.  The standout makeup beat for the year goes to the mother of three, actress and social media influencer, Khadeen Ellis, for rocking two natural haired buns and matching her eyeshadow perfectly to her outfit!  Raven Goodwin looked golden in her metallic gown and long ponytail and more than one goddess gave us the best in backless gowns.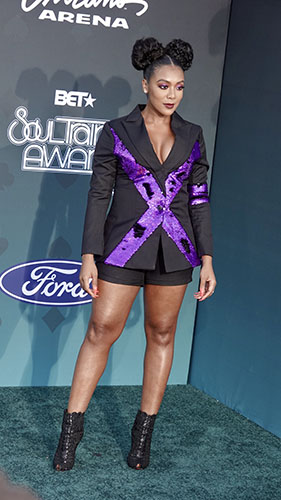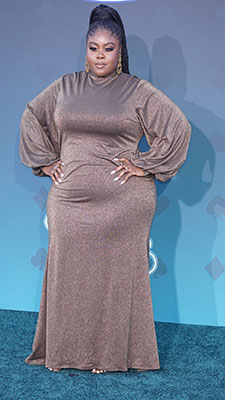 Standouts for the year are April Ryan for taking her health and workouts to the next level with exercise.  We see you on Instagram with that medicine ball! Brandy for giving us a soft and feminine version of Jimmie Hendrix at Black Girls Rock.  Tichina Arnold and Tisha Campbell for proving you can share the limelight, get 'the bag' and still have a great friendship. Let's not forget the both of them in catsuits for the opening number of the Soul Train Music Awards, more than enough inspiration to get your new year's resolutions started.