Queen & Slim picked up yet another award at this year's African American Film Critics Association awards sponsored by Nissan.
On Wednesday night, Lena Waithe along with director Melina Matsoukas was awarded The Impact Award help in Los Angeles as a part of the #NissanDiversity initiative of activations year long. After receiving her award, Matsoukas said she deeply believes that change can happen.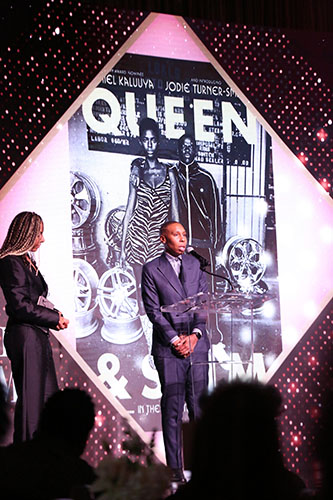 "My purpose has been defined by Impact. It is incredible to have your intentions be reinforced and to be honored alongside my sister. Thank you all for seeing us."
The director then allowed her partner Lena Waithe to interject the impact this film has had on her.
"For me this script was for all of the sacrificial lambs…that allowed us to be free," says Lena Waithe. "What I really wanted to do was take a page out of Emmett Tills' mothers book which was to never let us look away from the ugliness of racism. We don't have that luxury. When you ignore racism and ugliness, it will continue."
Hosted by Lil Rel, the award show was televised on OWN Networks digital channel before a live audience of over 300 guests and media.
One of the highlights of the evening was Jamie Foxx winning the Best Supporting Actor from his work on Just Mercy and Jordan Peele winning best film and best director for his work on Us.
In addition to Foxx winning an AAFCA honor, Bong Joon-ho, and Jordan Peele also took home awards. Below is the list of winners.
Best Film: Us (Universal Pictures)
Best Director: Jordan Peele (Us, Universal Pictures)
Best Actor: Eddie Murphy (Dolemite Is My Name, Netflix)
Best Actress: Lupita Nyong'o (Us, Universal Pictures)
Best Supporting Actor: Jamie Foxx (Just Mercy, Warner Bros. Pictures)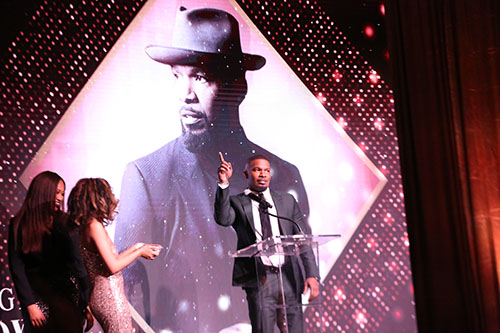 Best Supporting Actress: Da'Vine Joy Randolph (Dolemite Is My Name, Netflix)
Best Breakout Performance: Kelvin Harrison, Jr. (Waves, A24)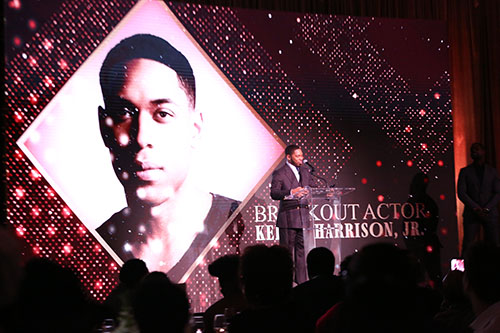 Best Animated Film: Abominable (Universal Pictures)
Best Documentary: The Black Godfather (Netflix)
Best Foreign Film: Parasite (Neon) | Atlantics (Netflix)
Best Independent Film: The Last Black Man in San Francisco (A24)
Best Screenplay Presented with The Black List: Bong Joon-ho, Parasite (Neon)
Impact Award: Queen & Slim (Universal Pictures)
All images by RobinLori Marshall for Nissan