This past weekend, B. Simone came through and blessed the whole quarantine with the release of her NEW BabyGirl leggings on Saturday, and the followup on Sunday with the release of her NEW and first book, "BabyGirl Manifest the Life You Want," selling over 1000 copies within just the first hour!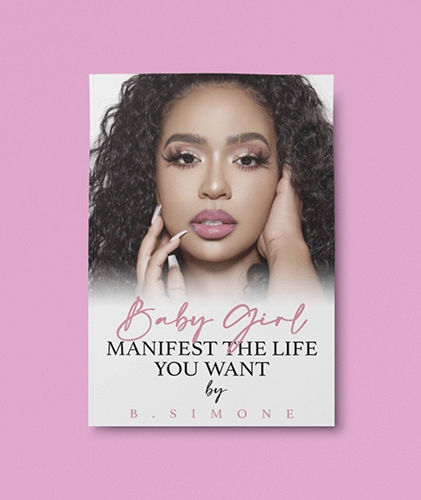 What perfect timing than now to drop chill attire like leggings and a great motivational book for our enrichment. The perfect duo for a Quarantine and Chill Day. Don't forget your B. Simone Manitizer! — As we see various celebs and influencers urging the public to stay home, it only aligns for businesses to upkeep economical numbers by creating products that are conducive to the current situation; however this has clearly been in the works long before our dealings with Covid-19.
B. Simone mentioned in her Instagram LIVE video yesterday that "This whole platform is His," referring to God and the many ways he continues to use her through her work and leadership in womanhood and in business! She became emotional when just speaking of the magnitude at which she continues to be used, and seemed to be very grateful and humbled regarding the support her first book received in such a short time since it's release. — B. continues to expand and create new avenues for reaching her supporters and beyond, as well as additional streams of income. She is setting a major example for Millennials and just women of color in general, with her constant work turn-around and conscious investment into all that she dreams and envision to touch people and change lives.
B. Simone is one of the only mainstream female comedians to date that has demonstrated such success in multiple industries, such as Beauty, Music, Media, Reality TV, and now Clothing. Probability says this list will not stop growing anytime soon, and with the direct access to her 4M+ Instagram following alone, there is no doubt the major impact she will have on the culture. — We embrace and are inspired by her hustle and drive to just do and be MORE in all that she touches. We are here for it, and here for all her Vegan and Cruelty-Free products over at B.Simone Beauty. 
We had the chance to catch up with her and JUST because we love you, we got the exclusive scoop on B. Simone's personal Top 5 Faves within all of her items!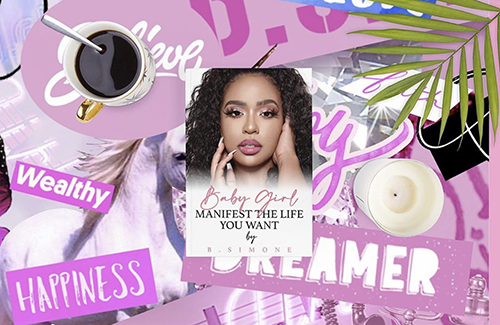 B. Simone's Top 5 List:
1.) Matte Pink Lip Gloss – FREESTYLE 
2.) My Book: BabyGirl Manifest the Life You Want
3.) Baby Girl Leggings
4.) Baby Girl Graffiti Shirt 
5.) Manitizer