Bnxn is pronounced "Benson," in light of his real name Daniel Benson. The Lagos, Nigeria native is best known for his standout features on Wizkid's "Mood" and Pheelz's "Finesse," the latter of which made Obama's 2022 Summer Playlist.
Speaking on his name, Bnxn explains it was "created off a need for growth, and taking charge of my career fully. Because I used to be called Buju, and I used to share that a lot with Buju Banton. It was something I was proud of at the first stage. But as my career started to grow and got bigger, with everything that was coming out, I wanted to channel that traction or that attention or that buzz to me. I don't necessarily have to share it in some sense. I wanted authenticity."
Which is the exact reason why Bnxn stuck with his surname. In fact, he just unveiled his highly-anticipated new album titled Sincerely, Benson. Not only is it his debut album, but the 15-track project showcases a side of Bnxn fans have yet to see — wearing his heart on his sleeve in each track. Features include Headie One, Kizz Daniel, Seyi Vibez, Taves, 2Baba, and Popcaan.
Sheen spoke with Bnxn in downtown Los Angeles, just one day prior to his show at The Echoplex. Read below as we discuss his current tour, the making of "Mood" with Wizkid and "Finesse" with Pheelz, and his new album.
You've been selling out shows left and right. What's been the highlight of tour? 
Amazing. I was very, very sketched prior to when I went on tour. #1, I wasn't doing too good. #2, I'd just dropped an album. Nobody really tours with an album after 10 days of release. [laughs] Except Burna Boy. For me, it's more of an experience thing. Because it's the first time I'm doing something this crazy. Seeing people come in this mass, at the same time giving them a whole different impression. So my performance, because I've done the switch from two sets: DJ sets to playing fully live. 
You used to DJ?
No, DJ playing my set. DJ plays the song, me just vibing out on stage. I decided to give people a more personalized performance, singing and everything. I wanted to properly sing so people can hear me and appreciate my voice. When I was touring in the past, I wasn't really feeling it. It was a lot of things very sketchy for me. Bruh, what if people don't come out? What if the tickets don't sell out? But I'll be getting into cities and my manager will call me and tell me: "your shit is sold out." [laughs] Wow, in America? Because last time I was here, I was touring for Koffee.
How was that? 
Crazy! She announced that I'm coming on tour with her, so I was really really really, really excited. Every night, having to open for her, it was always on the basis of one day, I probably have to do something like this too. Now that I'm doing it, it makes me feel so good.
What do you need on your rider at all times?
[laughs] A bottle of Chivas Regal (Scottish whiskey). Fresh fruits, a lot of it. A couple of towels, and 1942.
You need whiskey and tequila? You party huh? 
Well, it's for the guys. [laughs]
Bring us back to when you and Wizkid made "Mood."
That was crazy. Wizkid sent me a DM on instagram, he asked if I could come to the studio the next day. He just got into Legos, he texted me. That was one of the most surprising texts I've ever gotten. It was a very very special moment. I felt very special inside. He reached out, the next day I went to his hotel. We're listening to beats. Before I heard "Mood," we did two songs already. But then I heard the beat to "Mood" and I laid down the idea. Recorded it. 
About a week after, he calls me on some he likes the song. He thinks he wants to finish it. I re-recorded it, made it very clean. Sent it to him, he did his verse. I wasn't there when he did any of his verses. We met in London, he played it to me. Crazy! I was really excited. He's like, "it's on the album." I'm like, forreal? I just remember me asking him, forreal? 
That's a hit though!
Stupid stupid hit. Me and Wizkid have a lot coming out.
Have you been grinding for a long time? 
I've been chasing this properly since 2018. That's God's grace. I feel lucky. I feel blessed. 
What about "Finesse" with Pheelz?
Pheelz is an amazing guy. Prior to "Finesse," Pheelz is arguably one of the best producers in Nigeria. At the same time, still genuine. He was trying to have this transition into artistry, making music. I believed in it, especially when I heard the "Finesse" snippets on his Instagram. I'm like oh yeah, this is hot. He said "go ahead and jump on it." 
I was giving it a thought because that transition of producer to artist, there are things to consider. Okay the fanbase, people might not accept it. But I heard the song, the song's crazy.  Came over to the house and we recorded. I did my verse and the backups. "Finesse" was that song that was ready. It just needed that extra umph. That's literally why he reached out. That was a moment for me.
Were you guys really gambling in the music video? How much money was thrown?
A lot of money was used in that video, we're just having fun. It was Pheelz' concept. Pheelz is amazing man. 
One thing you want fans to get from Sincerely, Benson?
It's a personal project. It's a project of solace and comfort, self-realization. Acceptance of certain things. The project was made out of the need to speak to a lover or someone I was in a very close relationship with, that I couldn't speak to her directly or via text messages. I needed to do it in a way that it feels real. It's why I had to sing about it, whatever it was I was going through at the time in the relationship. At the same time, I wanted to share some certain things with people that don't really know what's going on in the artist's life. That's why songs like "My Life," "Final Answer," and "Maximum Damage" are there. 
The project is so personal, you can't just listen to it for a fling. You got to be listening to what exactly I'm saying and get the message behind the songs. If not, you missed it. It's a whole lot of substance with the project, especially with the fact I'm coming into every song like it's a letter. I'm trying to say something to somebody. I've been on tour doing CD signings, the way the fans be telling me about the music is exactly how I expected them to listen. Some guys say they lost God out of a relationship, somebody they really loved and they felt like they were the reason for that split up. They have songs like "Pidgin & English" to fall back to, because it almost describes their situation. There was no better way anybody could have said it, and there's no music like that.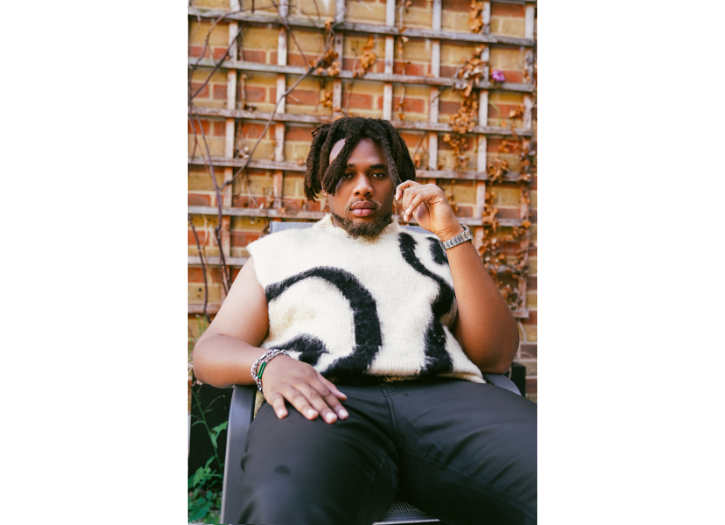 Photo Credits: Courtesy of BNXN