Chante Ramsey is a photographer who sees the beauty in all creations.  Her creative style of photography is also lending a helping hand to entrepreneurs who need visual coaching.  Ramsey's company, VySyn Photography, offers passionate photos that capture the beauty from within while also maintaining the essence of the moment.  "I believe that I can capture this because I also love people," says Chante.
Chante's visual art also leaves imprints on business owners through Elevating Your Brand Visual Coaching.  This entrepreneur only endeavor focuses on creating visuals that align with brands.  Offered services also include photo portfolio review, virtual style sessions, photo shoots and much more.  Chante was named the "go to for visual branding" in Leading with Lee Magazine.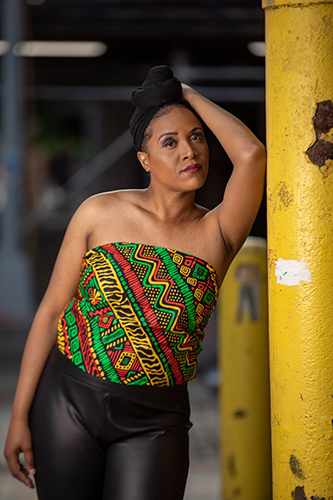 Her coaching program helps to support the need for visuals within brand building.  Chante's visual coaching helps to align appropriate resources for her clients.  Her strategic methods through her creative techniques are growing brands far and near.  Chante's use of technical elements and the way in which she understands others is what sets her apart.  To learn more about Chante Ramsey of VySyn Photography please email her at chante@vysynphotos.com or follow her on social media as @vysynphotography.  
All images by Rob Daniels Photos | presented by Leading with Lee Magazine