Upon the release of his latest long-awaited studio album, Avant asks a very important day question with the title. Can We Fall In Love? Before we begin answering that question we would like to counter, can we fall in love with an artist who has given us tracks like, "When We Make Love, "Read Your Mind", "My First Love", and "Don't Take Your Love Away"? The answer is simple, yes we can because he has already captivated our eardrums for the full extent of his 21-year career. 
The R&B crooner shares his latest installment to his life as a vocalist coming with sultry toned melodies, and thoughtful lyrics. The full body of this album takes us on a time-traveling expedition when R&B favored love and relationships. Which is something that in recent years, especially during the period of his absence, was very hard to find. The fact that music fans had to wait 5 years for him to release it, proved to be a well-executed decision.
2020 has been filled with an influx of new music but very few of it reaches the subtleness of the time period when R&B was King. We were able to sit down with the R&B titan and discuss his growth as an artist over the years, as well as his motivation for coming out with Can We Fall In Love. Check it out below. 
Five years is a long time to be away, what made you pick now as the time to release your project? 
What I tried to do what I tried to give people the vibe. Letting everyone know that I had things that I wanted to talk about for the last five years, and I really had to scratch that itch.  During my absence, I listened to a lot of different things people were going through, so I can keep myself in tune with what was going on right now, and I just started writing from that. The reception of the album has been great, a lot of people feel the familiarity in the things and circumstances that I wrote about, so I think that means I did the right thing.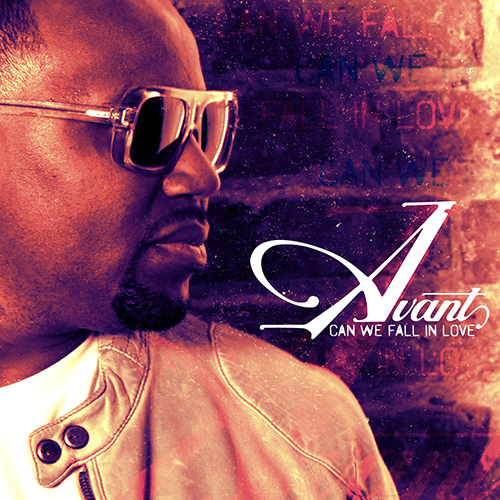 Did you create this album during quarantine? 
I actually worked on the album before and after quarantine. It was both, but what I did struggle with was the timing of when to release the album. I didn't want to release in the midst of what was going on, but it turned out that the album was exactly what people needed. So it was good. 
I've always wondered when an artist has music that is really good, is there a struggle with holding the songs rather than releasing them immediately? 
Well, it's different now that I am independent. In the past, the labels would schedule when an artist could release music, so there definitely would be times when you had to sit on great stuff. Now it's a bit different, whenever I'm ready, I can just put a project out. 
R&B during your absence has changed a great deal. What are your thoughts on the art form while you were on hiatus?
Well, the type of music that's been out over the years, is exactly what should have happened. It's reminiscent of disco, in the way that it's fun and it doesn't have a lot of healing quality to it. I truly believe that it's what the culture needed. I'm happy it happened. If everyone was still singing about love and tenderness, would we still be revered as much? We needed to take a step back and be behind the scenes so people could appreciate us. 
Over the years, you've been compared to R.Kelly, as it relates to the feel and vibe of your music. You've gone on record over the years saying that you appreciate the comparison. Has that changed in lieu of his recent public allegations? 
Musically, absolutely not. It's still an honor. I mean, R.Kelly is still one of the best artists of our time musically, we can't take that away from him at all. Similar to Bill Cosby. He's a man, we are all men, so we're capable of making mistakes. A lot of times there is a certain power that artists are given. And if you don't tame that power, you have a wild dog on your hands. It can almost destroy men and women. As artists, we have to understand mentally, you have to tame that yourself. Because if you don't, they're going to let you run wild, and it could be over at any point.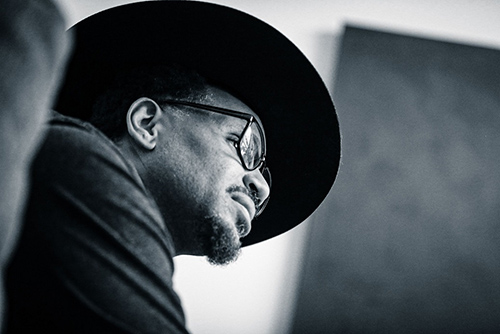 What would you say is the most profound thing that you've learned from the journey of being in this industry?
Taming your ego. You have to learn how to tame your ego. Ego is one of the worst things you can have. On the one hand, it's a good thing because you need a fairly healthy ego to kinda push yourself forward. But if you let it control you, it's one of the worst things you could ever do.
We know the rumors are false as it pertains with your health. But you know where or how the rumors of you being sick started?
Well, I stopped eating meat. It looked drastic. Visually. But yes, I'm fine. 
Has switching to the vegan lifestyle helped you healthwise? 
It has helped health-wise but it's important to know the right things to put in your system. The body is made up of minerals and we need them to fortify ourselves. We gotta eat these mushrooms, the reishi mushrooms, the cordyceps, and the foods that are enriched with vitamins and minerals. These are the things that work best for our bodies, so we owe it to ourselves to try that journey. 
So there you have it. This star is thriving. He is healthy, he still loves his craft. And he's worked hard to ensure that he'll be here, to stay. Singing us into comfort, and leading us in love. For more information on Avant, and to follow his journey. The latest updates can be found here.