Statistics have shown that roughly 20% of U.S. chefs are women. More specifically, only 4% are Black women. With July being National Culinary Month it's important to highlight local chefs who make magic everyday in the kitchen. It's even more important to celebrate a woman of color in the culinary industry. 
Baltimore Chef, Felicia Covel Rami, brings flavorful delights to the Charm City. Her unique style of cuisine is the talk of the entire state of Maryland. From catering to owning her own restaurant, she is mastering the culinary industry in her own way.  Here's what she shared about her inspiration; summer food and drinks trends; and more:
What inspired your career path?
I've always loved to cook since I was a kid. But I developed my love for catering back in the early 2000s when I worked for a well-known catering company. I loved going out to venues transforming the space, making it look beautiful, feeding the guests delicious food, watching them enjoying it and having a great time.   I absolutely love it!!  Our restaurant, The Crab Queen, came about during the pandemic. Due to large events being canceled we were forced to figure out another way to generate revenue. We decided that we would start selling individual crab boils and individual meals out of the back door of our catering kitchen. We got a really good response from that and wanted to keep it going after things got back to normal. We found a space in Randallstown and that's when The Crab Queen was born.
What sets your culinary brand apart from others?
We have become known for our customer service, delicious food and presentation. That's what our brand is built on. When you come to us for catering or step through the doors of our restaurant, you know for sure that you're going to get amazing customer service, delicious tasting food and exquisite presentation.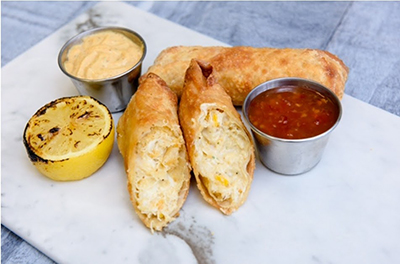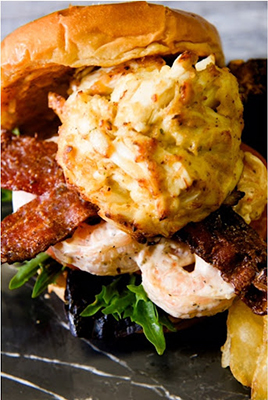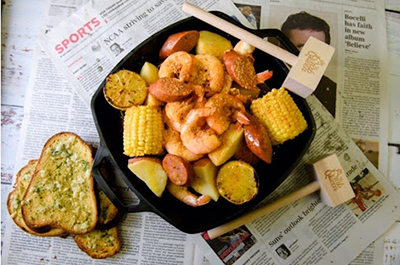 What are some summer food trends?
Some nice grilled veggies like zucchini, squash peppers, onions and asparagus. I've tried chopped cucumber salad with tomatoes and fresh lemon. Grilled corn salad with diced onions and peppers is amazing. I love fresh corn! Some really good summer drink trends are blackberry margarita; cucumber and melon white sangria; and strawberry tequila spritzer.
I don't know about you but I'm excited about new summer dishes. So this and every month, let's celebrate the chefs who help us enjoy new cuisines, family time and beyond. Felicia Covel Rami is a culinary mastermind who delights us one dish at a time. "My food is fresh, delicious, flavorful, appetizing and 'xquisite'," she expresses. She also strives to know that her Black Girl Magic will continue to grow, lead and inspire others daily. Connect with her amazing brand here. Learn more about her restaurant location here. 
Writer, C. Scott, is a mompreneur, educator, author and social worker who can be found on Instagram as @curls_coils and @words_winefestmd.
All images by Daniel Mcgarrity