Chris Cobbs is sharing his gift with the world again this holiday season. Cobbs' stage production, "The Gift," which became a family tradition to see every Holiday season, is back! The Gift perfectly shows the story of a family struggling with a crisis and the heartfelt reunion. Although the pandemic prevented The Gift from being seen in person, Cobbs' was determined to make sure the show must go on. On Sunday, The Gift was live on streaming service, Veeps, making many of Cobbs' supporters feel like they were right in the theatre. Being one of the many talented individuals to emerge from Oakland School for the Arts, it won't be long before we see Cobbs' productions all over the world.
When did you realize that you were destined to have a career in stage production?
I realized at young age that I had a passion for the arts. It wasn't until I attended Oakland school for the arts that I realized that creativity was something that God blessed me with. That's honestly where my desire to orchestrate creative projects began.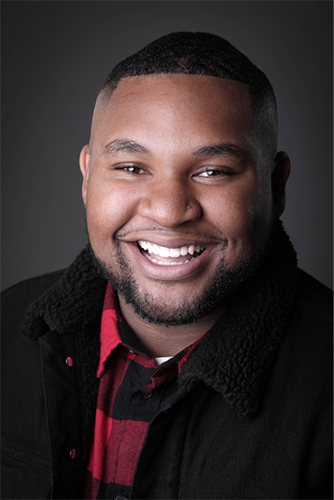 What was the most challenging part about getting this production off the ground?
The most challenging part about getting this production off the ground was making sure everyone was safe. Being that we are still in the middle of a pandemic, safety was our prime concern. We made sure that we follow the CDC guidelines every step of the way which included the cast wearing mask to every rehearsal, temperatures being checked upon entrance to the rehearsal space and making sure every single person was being responsible outside of rehearsals. I am so thankful to God that we were able to pull this off without a single person getting sick.
Although new supporters of your work aren't able to experience "The Gift" in person this year, they'll be able to watch it on Veeps. Tell us more about this.
Yes, thankful that technology has become such an integral part of our society that we are able to do things like virtual performances. Veeps is a platform that allows artist to ticket their streams. We will be live on Veeps December 13th, just as live as we would be if you were in the theater with us.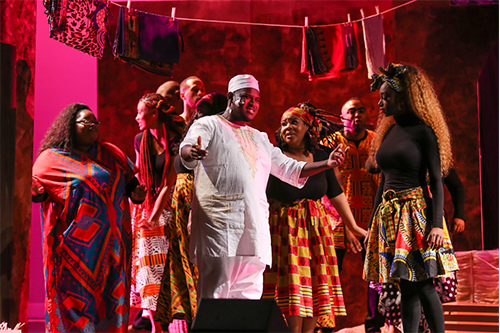 With the emerging success of "The Gift," how do you plan on keeping your supporters excited about future productions?
As we continue to grow and as more people begin to discover the work that we are doing, my goal is to just remain consistent in my creation.  I plan to stay connected to God and allow him to lead me every step of the way creatively.  The plan for the future is to just keep growing and to get bigger and better at telling the stories people need to hear and see.
All images courtesy of Chris Cobbs