Kingston, Jamaica native, Davo is an artist born with music in his blood. He was raised in a household where music was just a way of life. Yet, it wasn't until he discovered Snoop Dogg's Doggystyle record at a local record store that inspired him to pursue music. He cultivated his craft and created quite the name for himself in Miami, Florida and worldwide! We caught up with Davo to discuss his start and his new album titled, LXD.
We know that your dad was a guitarist for Bob Marley but how did you, yourself get into music? Do you believe it's in your blood?
I feel like I was born into music. My first memories as a child was just being in my dad's studio, music being played, and playing instruments. My mom had me play this spiritual healing drum from Africa. I would watch my dad's tapes and copy the guy playing the drums (laughs). I've always been into music, but I started recording music as an artist in middle school.
How do would describe the Miami music scene?
I've always felt like I didn't like the music that was coming out of Miami. I wasn't in love with the artists or favored the sound. I love Rick Ross, Trick Daddy but there weren't a lot of great acts coming out of Miami. There are a few artists from Florida that I like a lot such as Kodak Black and XXX Tentacion. The music scene is not thriving in Miami, I try not to do local shows because I never wanted to be known as a local artist. I've always wanted to be seen internationally.
Tell us about the new album titled LXD.
It's titled LXD because I'm a psychedelic type of person. I'm not into drugs but the whole point of is that people who are on LXD go on a trip. When you go on a real trip, you come back with with a souvenir. So, the idea is that I'm taking you on a trip, you're going to get an experience, and come back with something. The whole album is an acronym for live and dream. I've dreamed my entire life about going on tour, making it in the industry, and doing what I love to do. Now, I'm living it. It's a testimony for all the elements of life from death to love, light and darkness.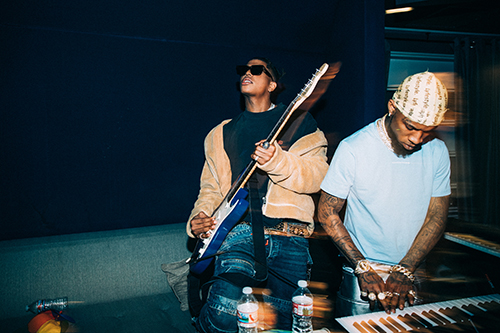 What inspired the creation of the single "Say Something."
When I heard the beat, I kind of got like the old school vibes. Kind of like the '90s vibe. Going into it, the beat just had a relaxing, smooth vibe. I just wanted to do a relaxing, serenade type of record. Now a days R&B singer aren't singing and making you feel relaxed like they did back then. Now, I feel like it's different.
What can we expect to see from you in the future?
I'm working on a few projects right now. I'm working on an '80s project. Because I do R&B and rap, I do pretty much everything. I do soft rock yet I'm mixing it with music to come out with something called a punk trap. It includes guitars and rock n' roll instrumentation yet there are trap drums. You'll see a lot of more different sounds from me. People think I'm just R&B/hip-hop, but I really create all kind of music.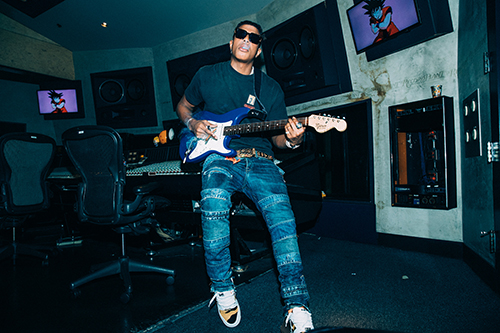 For more on Davo, follow him on Instagram today!
Featured Image by Midjordan | all images provided by Helio PR