Quote
"The work doesn't work unless YOU do"
–
View this post on Instagram
Workout
Light workout: 3 Rounds
10 jump squats
10 stationary lunges (10 each leg)
10 Burpees with the jump
10 pulsate squats
Abs: 20 reps
Leg raises
Toe touches
Russian twist
–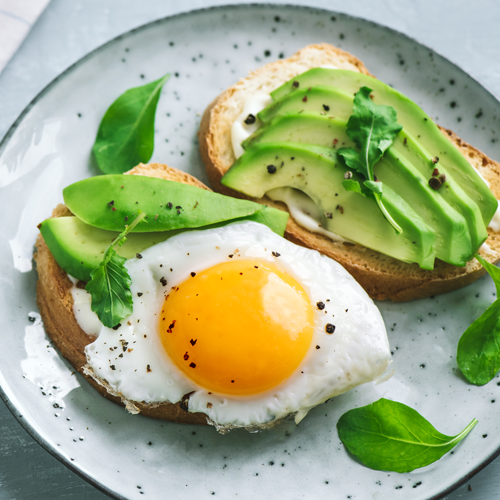 Meal
Healthy snack: Avocado-Egg Toast on Ezekiel Bread
Ingredients
1/2 small avocado
1 large egg
1 slice of ezekiel bread
1/2 teaspoon fresh lemon juice
1/2 teaspoon extra-virgin olive oil
1/8 teaspoon Kosher salt
1/8 teaspoon freshly ground black pepper
Toppings: Maldon sea salt flakes, red pepper flakes
In a small bowl, combine avocado, lemon juice, kosher salt, and pepper. Gently mash with the back of a fork.
Skillet Fried Egg
1 tbsp. butter, or fat of your choice
1 large egg
Freshly ground black pepper
In a small nonstick over medium heat, melt butter (or heat oil). Crack egg into pan. Cook 3 minutes, or until white is set. Flip and cook 2 to 3 minutes more, until yolk is slightly set. Remove from pan and season with salt and pepper.
Top toasted Ezekiel bread with mashed avocado mixture and then add your fried egg on top. Drizzle with olive oil and sprinkle over desired toppings.
–
Miah Spencer
@miahspencer.fit