Congratulations are in order. Earlier this week, mother, DJ, and influencer, DJ Duffey announced she is pregnant! The former Basketball Wives LA star caught up with us to discuss her connection to music artist, French Montana, what she is looking forward to with her new addition, and much more!
How did you first get connected to French Montana?
Me and French have been friends for over 10 years now. I'll never forget the night I met him in Miami. Justin Combs introduced us, and I watched him perform that same night. I was immediately drawn to his music and outgoing personality. Fast forward to a year later and I'm telling him and Chinx in a studio in NY, how I wanted to learn how to DJ. They both believed in me and really encouraged me to try it out. 5 years after that night, I'm on a plane headed to South Africa to tour with French Montana as his official DJ. My hard work and loyalty paid off and I was now traveling with not just an artist but someone I consider a brother, and at the height of his career. The stars had aligned for us both.
Congratulations on your pregnancy announcement. What do you believe you're looking forward to most about your new addition?
I think I'm most looking forward to be a mom that is more settled. When my son was younger, Mommy was just trying to figure out a way to make it, a way to give him the world. I have worked so hard. Now I have more time to relax and just enjoy life and I'm in a much better place financially so I'm hoping this is a GIRL! We know girls cost more and need way more attention than boys.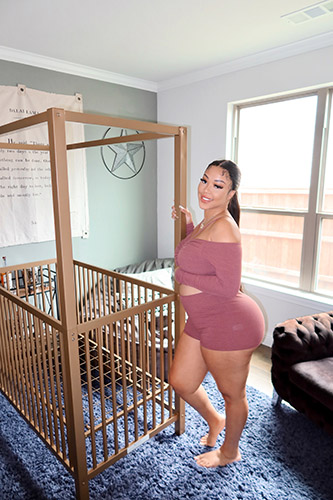 What does this pregnancy mean for your DJ career?
I'm not sure what this pregnancy means for my DJ career, it has definitely opened up my time to work on some other business ideas Iv been wanting to persue, but aa far as me DJing, I think it's a conversation me and French need to have. I remember one day he looked at me and said "I want you to always be my DJ" I really took that to heart, so if he needs me, I'll always be there for him. For me personally though, I'm more than just a DJ. I can be great at whatever I put my mind to.
How has quarantine life been as a DJ?
Quarantine life for me as a DJ has been amazing! I haven't had a break from it in over 9 years! Those late nights and early mornings, crazy parties, and flights, all catch up to you. This break has been so relaxing, not to mention the perfect time for me to add to my family.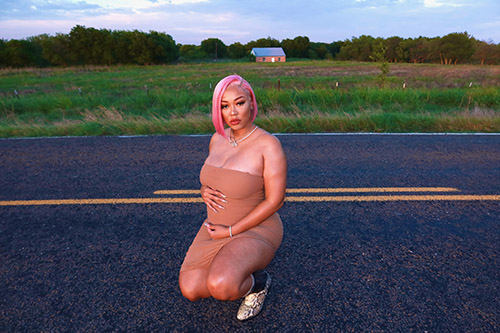 What can we expect to see from you in the future?
Five years from now, I hope your readers get to see me evolve into an amazing businesswoman and entrepreneur. I truly believe there is power in ownership and I want to own my piece of the pie, not just serve it. There are African American women all over the world dominating as business owners and I want to be one of them! The African American dollar is valuable, and I have always made it a point to support black businesses. During the COVID pandemic lockdown and with my black brother's and sister's issues finally taking center stage, I have realized now more than ever, I should make an even bigger effort to support businesses ran by US.
For more on DJ Duffey, follow her on Facebook, Instagram, & Twitter.
All images courtesy of DJ Duffey