Jones and Rose is a skin care oasis that will nourish your skin and tempt your senses with glorious fragrances. These natural based products are curated by Christie Jones Bird. As CEO and Founder, Christie's vision is to create a global clean beauty brand that celebrates all skin tones. Recently, Jones and Rose transitioned their store front into The St. Johns Town Center, a premier shopping center in Northeast Florida. The store will feature a Butter Bar that will allow clients to customize body butter, body soufflés, scrubs, and oils. This fabulous addition showcases Christie's entrepreneurial genius and allows her brand to further customize the client's experience.
What led to the creation of Jones and Rose?
I used to work in Cincinnati for a large beauty care company. I realized at that moment there weren't many large brands focused on women of color or focused on natural ingredients. The brands that did focus on natural ingredients didn't really have the fragrance or scent that I would want to wear. With my background being in chemistry and doing research and development for this large company, I thought there was definitely a need for focusing on more natural based products that delivered clean beauty that was healthy for the skin. So, I decided to create a line that focused on natural based ingredients that also smelled well.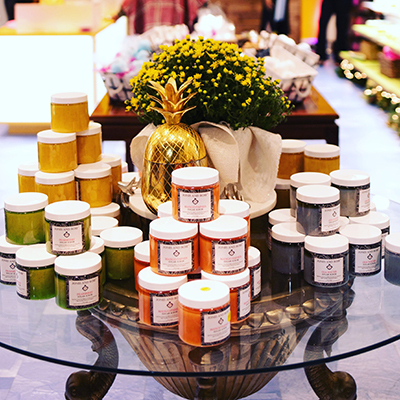 What inspires your products and creative process?
I'm always trying to figure out what women or men want. Through conversations, research, and culture, I determine what ingredients need to be incorporated into the product at the time. Also, understanding what skin issues people may have such as eczema, dry skin, or hyperpigmentation. When it comes to the fragrances, experiences are big to me. As I travel and go to unique places, I think about how I can incorporate those fragrances and experiences into the products.
Describe the experience you would like each client to have with Jones and Rose products.
I want to tap into all the different senses. The goal is to feel pampered and feel this is something luxurious for the skin and that even though it feels good topically and smells good, ultimately it benefits the skin. I want to create an experience with the products, but I also want clients to know that the products actually work and deliver on the benefits.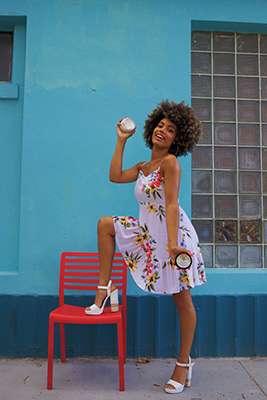 What products would you recommend for clients new to Jones and Rose?
If you are new to Jones and Rose, it really depends on what your skin type is and what your skin needs are. We determine that by asking questions to figure out if your skin is dry, oily, it normal. Most of our products are geared towards the neck down. Once we identify your needs, we can better determine what products fit your skin and lifestyle to give you the benefits you desire.
How do you maintain balance between your business and personal life?
That is always a work in progress. I have a daughter and I'm married. It's important for my daughter and husband to get the time and the attention they need. I've learned over time the best way for me to balance is to create a list of tasks each evening that have to be done the next day. I prioritize what is most important to me. I also try to limit a lot of distractions. I feel that regardless of how successful you are if you don't have your family on board, the success means nothing. When I come home, it's important that I cut work off at a certain time. On the weekends, as much as I may want to work, I need to cut it off at a certain time and dedicate it to my family. So creating a schedule and limiting distractions so the most important people are getting time from me is key.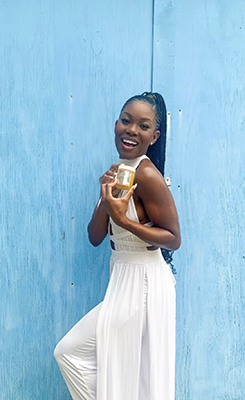 What are your spring essentials for skin care?
The first thing is a great cleanser. We believe that you should use a cleanser that is not harsh on the skin and without sulfates such as our moisturizing shower gel or bar soap. The second thing is exfoliation which is our sugar scrub to help take off any dead skin you have to help reveal the skin underneath once or twice a week. The third step is moisturizing which is based on your skin needs. That could be a soufflé which is really light or a sweet oil which is heavier. The spring appropriate fragrances we have are cashmere, lime mimosa, or honey rose.