Beauty is in the eyes of the beholder and the same can be said for music.  Most musicians were born with a musical gift that flourished during their early childhood years and Elliot Jefferson is a prime example.   "When I was six years old I would practice playing music and songs I've heard all day long. So my parents purchased a new piano for me and invested in music lessons," recalls Elliot.  With musical influences from the likes of Quincy Jones and The Underdogs, it was no surprise that Elliot would pursue a successful career in music. Currently, Elliot is a musician and owns a music production company called One Vision Music.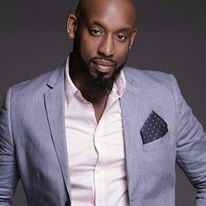 He is moving to the beat of his own drum in order to bring life to the musical dreams of his clients.  To date he has produced and/or composed several projects for various musical artists.  "Our goal is to produce high-value, high-quality music that adds value and distinctiveness in the audio world," states Elliot.  When working with musical guests he looks for the following:
Hunger.  He wants to make sure his artists have a vision and are not just doing music as a hobby or for something to just casually pursue.
Longevity.  It's important to work with artists who don't quit when going through the process.
Investment.  We look for artists who also invest in themselves.  
"I see our brand of One Vision Music as the go-to production team. One Vision Music will be sought out because we are known to execute to go above & beyond a client's goal," states Elliot Jefferson.  Keep a close eye on the upcoming projects from Elliot Jefferson and his One Vision Music Group.  Here's what we can look forward to:
Elliot's first jazz single in September of Angela Winbush's "You Don't Have to Cry";

New artist, Elyscia, and her remake of Brandy's "I Wanna be Down";

Award-Winning band, Got My Own Sound, with their new release of "Moonshine";

Artist, Kenny Sway, and his new single release of "Love Each Other"; and a 

Full album for artist, Rayshun Lamar, of NBC's The Voice.
Even with COVID-19, the star musician had made a pivot to his offerings by hosting virtual concerts in his studio.  The pandemic was a blessing in disguise that also allowed him to shift his focus on achieving even more greatness in the world of music.  Elliott Jefferson is a force to be reckoned with so stay tuned for more of his musical success.  To connect with Elliot Jefferson please follow him at:  @bige202 and @1visionmusic on Instagram or @Elliot Jefferson on Facebook.  Also visit him online here.
Writer, C. Scott, is a mother, author entrepreneur and early literacy coach.  Follow her online as @curls_coils or @mysweettealife.