Ayana's life is chronicled on the American Gangster: Trap Queens series on BET. Her career in music, crimes against the government, and ultimate redemption will be told to the world in the series and in her new book A Year & A Day.
Can you tell everyone, who is Ayana Bean?
Ayana is a young lady like many who faced challenges in the past and has overcome them. She is brilliant, courageous, and unstoppable.
Was working within the entertainment industry always your plans growing up?
Working in the entertainment industry was never a thought. The fun fact is that I learned to braid hair in the 7th grade and had dreams of being a hairstylist. I was building on that but then I felt everyone was doing hair and I wanted to do more than that. In high school, I started learning business finance and accounting I loved it and figured ok I'm going to own my own business.
Having the opportunity to work in the music industry is off times only desire for some. Can you tell us more about your experience having the ability to work with some major labels?
The entertainment industry is exciting and multifaceted. There are so many different directions you could go in and I had no idea what exactly I wanted to do so learning it, and networking was the major key. The networking and building relations with insiders that were willing to give me a chance to prove what I could do.
You've found a way to take your life from test to testimony, can you tell us about your journey?
My journey has been a great learning experience for me. I didn't believe I had any strength until this very moment when asked these questions I realize wow I survived that. Look at me I made it through that. I don't think the same as I used to. I don't want the same as I used to. I matured and have become even more humble than I ever was.
Your story has been played out on BET "American Gangsta: Trap Queens," how did that come about?
I received a phone call from one of the producers on the show from my hometown of Boston that knew of my story. I wasn't interested in talking about the most painful parts of my life to anyone it and I didn't believe that my story was interesting enough for such a show. After much thought, I figured that my story could help someone and could be used as a cautionary tale that can encourage others to have patience with themselves and always know that the best thing to do is the right thing.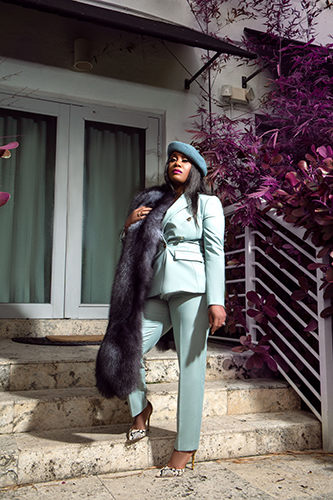 What would you like viewers to gain from the story and experience that was shared?
Being on the show motivated me to write my first book A YEAR AND A DAY. When I was filming the show and doing interviews, I realized how uncomfortable I was with talking about any of it because I was still in pain of my past, embarrassed and ashamed of the choices I made. With the book, I was able to heal myself.
As a Philanthropist, what is your main goal in being part of the change you connect to and with? How did you get started?
Philanthropy is servitude, it's giving back and making a difference. I decided to make a start by putting skin in the game. I started reaching out to city counselors and other organizations to see where there was a need. I started my own nonprofit organization A YEAR AND A DAY FOUNDATION a transitioning program for felons re-entering society.
Do you have any upcoming projects that you are able to share?
I have a podcast project that is in production right now, writing my second novel and more to come.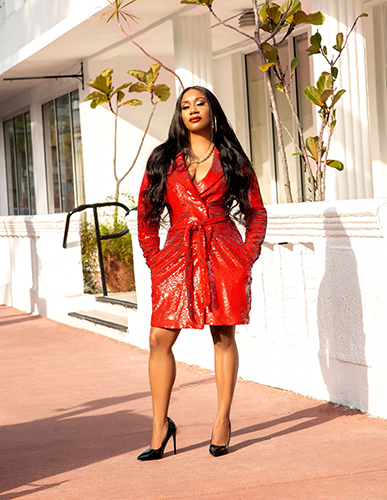 How can people connect with you and everything you have going on?
The best place to keep connected with what's going on with me is my website and on Instagram.
All images by @mrsrobinv