Past challenges and traumatic experiences mold our current outlook. But it's perspective that keeps our vision on a positive path. For Zachary Larmore he discovered this early on and made the necessary pivot towards a better life. Desperate times caused him to make life altering decisions. He has since served his debt to society and now has a thriving career as a business owner.
Known as the Highway Bully, he is leading by example and using his past experience to move forward on better terms. He's an inspiration to all and here's what he shared about his road to a rediscovered life:
What does resilience mean to you?
To me resilience means being in a dark place stripped of everything from freedom to family and still being able to get up everyday with the mindset of never losing!
What was the motivation behind obtaining your CDL license and starting your own company?
Honestly I was working for my father's construction company and living in his basement but I wasn't doing anything to move forward financially. So he told me to go get my CDL license because it'll change my life financially and I'd be able to basically live in the truck being on the road so much. My Grandfather and Uncle also drove trucks so he knew about trucking already which makes me a 3rd generation driver.
What inspired you to begin your own apparel line?
Once I started driving I started calling myself 'Highway Bully'. I changed my Instagram name to it and everybody started telling me how they liked it and I should make shirts. I didn't want to because my little brother had a clothing line and I was just supporting his line however I could. Then my childhood friend, Lamar Robinson (co-owner of Highway Bully Worldwide) called me one day with logos, a website and everything like bro can we please just make it official so I'm like why not at this point. Then it took off from there.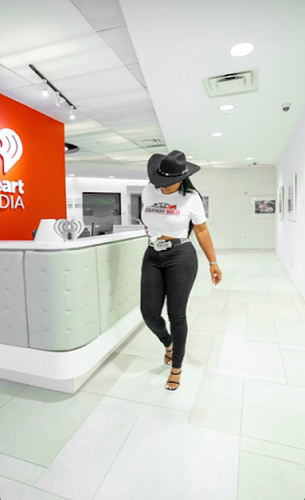 What was the deciding factor behind becoming a full time entrepreneur?
I was never able to show my mother that I could be successful. I was incarcerated when she passed. Plus I don't want my kids to have to figure life out on their own to a certain extent. I want to be able to pave the way for them and leave assets when I'm gone.
How have your past challenges influenced your business practices today?
Everything I do is a result of growth from what I've been through. Everyday living to business practices have influenced my entire life all around.
Do you have any upcoming events, new products, etc coming soon?
I have music that I'm executive producing. I'm always looking to hire drivers as my company grows and Highway Bully Worldwide is always producing new apparel.
Zachary's story from incarceration to serial entrepreneur is inspiring. His drive to succeed and persevere towards positive growth is needed. His motivation is also enlightening and can heavily inspire others within and around his community. It's important for others to visually see that you can overcome obstacles to lead a successful life. Connect with Zachary Larmore at Highwaybully95@gmail.com and online. Follow his journey on Facebook and Instagram as @HighwayBully100 and @highwaybullyworldwide. 
Writer, C. Scott, is a mompreneur, social worker, educator and lover of all things literary related.  Follow her online as @curls_coils.  
Images courtesy of Highway Bully Worldwide