At just six years old, Angie Perrantes [popularly known as Angiehairstyles] fell in love with the beautiful art of hair. Watching her mom style her clients, she too wanted to have that same vision. Who would've known she would grow to become the powerhouse that she is today in the beauty industry. Today, she styles has an impressive list of clients including Regina King, Kym Whitley, and many more! In our exclusive interview with Perrantes, we discussed her hair journey, what its like being a creative during this time, and much more!
When did your hair journey first start?
My hair journey first started at the age of six i use to watch my mom braid her clients hair. I would have my friends come over and play hair salon in my living room And of course I was the main hairstylist. At the age of 12, I develop my own paying clients. It's been my passion ever since.
You've worked with so many big names in the industry. Do you believe there is one client that left a special mark on your career?
Yes I'm so grateful for working with some amazing artists. Regina King was the first to have my work shown on the red carpet, magazines covers, late night talk shows, and SNL. That was a special mark on my career. I would love to work with so many more amazing artists in the industry.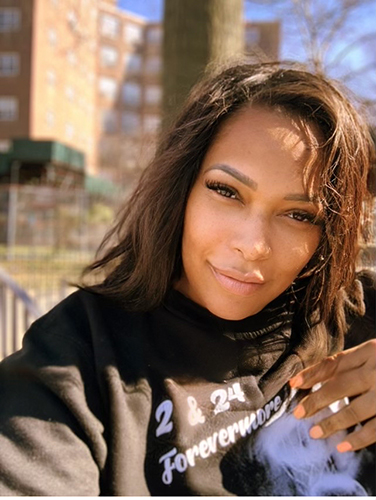 How would you describe being a creative during this time of COVID-19?
Being that my passion for doing hair, creativity comes natural for me it's just something I love to do. COVID-19 brought out  my creative side even more, it gave me time to think.
What are you currently working on and what can we expect to see from Angiehairstyles in the future?
Currently I will be working on a project with the fantastic comedian and actress Kym Whitley for BET. I can't say exactly what it is yet. In the future I hope to be blessed to work on many more projects.
For more on Angiehairstyles, click here.
All images courtesy of Angie Perrantes