Spring is in FULL effect!!! You know we bring you the heat when it comes to the latest Fashion and Style news, so we are ecstatic about filling you all in on this one!
The brand Grayscale, that many of us have come to know and love for uniqueness and pizazz has partnered with retail store Macy's for a hot new Spring collection which is available online NOW!!!!
Judging by Grayscale's visual campaign, we are anticipating a bossy turnout on this collaboration, as women all over are creating their own "Seat at The Table". Grayscale CEO and designer Khala Whitney says she wants customers to feel "CONFIDENT" in her designs and we love that because with all we are doing as a culture in today's world, we need comfort, especially as it pertains to style and wardrobe.
We had the pleasure of speaking with Khala about Grayscale's new collab with Macy's and here's what she had to say: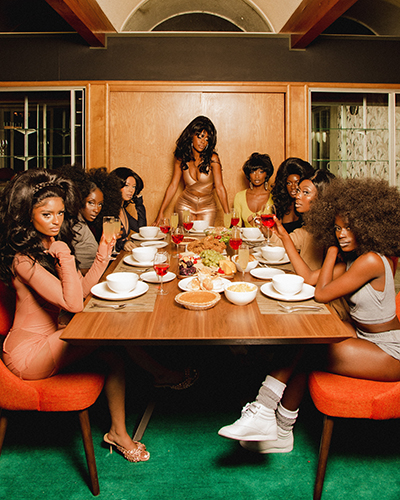 We love the boldness and confidence in your designs; what inspires you to create in general?
To be honest most of my designs are outfits that i wish i had on at any given moment. Many times I find myself wanting something very specific, and from that my ideas and designs can blossom. However, the core of all my design inspiration comes from what I want in my closet at the moment and what i'm moved by at the moment. 
What was your inspiration behind the designs in the Grayscale x Macy's collection? 
Versatility. I wanted to make sure that I was able to bring forth unique designs that are both comfortable and trendy. 
How has this collaboration inspired you as an independent designer?
Having this opportunity has been a beautiful journey and growth overall. its validated everything that independent designers should believe about themselves. if you stay authentic and stay true to yourself, positive about your growth, hard work does pay off. 
How do you want women to feel when they shop and wear this collection?
Confident!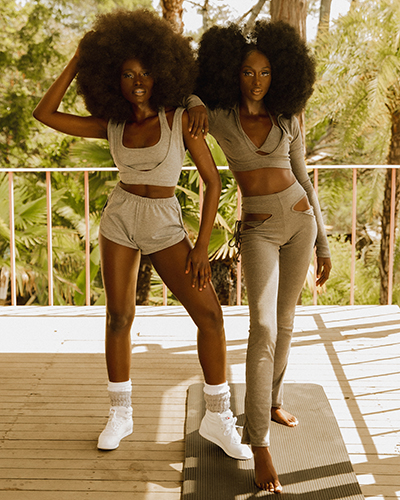 Could you give us the fashion breakdown on how this collection can be maximized, as far as accessory pairing and style versatility?  
Think functionality, I created this with the idea that anyone would be able to dress up or down
What advice would you give to up-and-coming designers, looking to partner with larger brands? 
Continue to strive, create, and push yourself past your limits. Being an independent designer has so much power within that. were able to create and flow and keep the culture pushing the culture forward each design at a time. 
How can we shop and support this amazing new collection? 
It's currently available now on macys.com search "Grayscale."
What's next for Grayscale?
I'm aiming to constantly expand and grow in what God has destined for me. 
All images by Tayo Kuku