When it comes to being an entrepreneur, Azia knows a thing or two about dabbling into different areas. She recently created Nigeria's first CBD oil called Tree of Life – which was inspired by Africa's actual tree of life "baobab." Of course, as the Ultimate in Beauty, we wanted to sit down with her to discuss all the details surrounding the product, while also learning more about everything she's got planned up her sleeve in the world of entertainment and entrepreneurship.
Tell us about your "Tree of Life" CBD Oil.
That is my newest baby. One of my best friends from high school who lives in Nigeria. I reached out to him and told him that I wanted to get into the international market and asked what was high in demand that people want yet aren't really getting. He told me that CBD is crazy right now. No one can really get it and it's on territorial grounds. He suggested that it would be a great business to start. That's how Tree of Life came to life.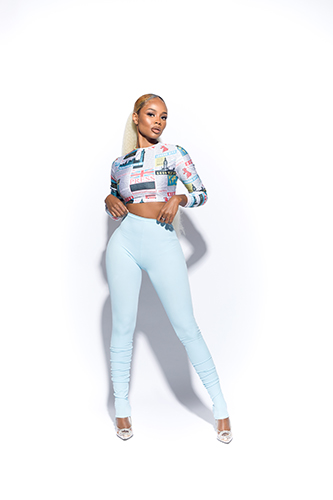 What made you want to dab into the world of CBD and how do you believe this product can help others? Are you planning on releasing more products?
CBD is a super cool product. It helps with a lot of different things. The oil itself is a magic oil, that's what I like to refer to it as. If you have a headache, you can rub it on your head. It helps with cramps, and it is also indigestible. You can put it in your drink or a drop under your tongue. It helps relieve headaches or any pain you may have. It has great properties that help with a lot of other cool things too. I do plan on releasing more products. The oil is just the easiest thing to get into that nature of the business. There is candy, animal treats, and it has a chemical reaction with something in the brain, where it releases these endorphins where you can naturally relax. Depending on the state of spirituality or oneness with yourself in the world, your body can produce THC on its own. Through meditation or people that elevate or have a higher spiritual connection with themselves. It sounds crazy (laughs), but it's actually scientific. Those who are more one with themselves can produce THC on its own. When someone smokes weed, their body likes how it feels. Your body can naturally feel that way if you do the right things. This is just a little cheat sheet.
Can you tell us about your new single "Romantic"?
"Romantic" is so cool! I kind of wanted to switch it up and go back to my roots. I want release music that is an essence to who I am as a person, my background, where I'm from, the things that I do, and the things that I love. It's effortlessly me. It's a flip on the Patra's "Romantic Call" song, which is a classic if you're into reggae music. It's cool, I love it, and I am so excited for it to come out.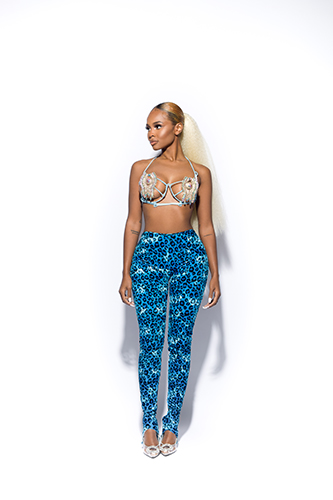 What are you currently working on and what can we expect to see from you in the rest of 2021?
It's the fourth quarter! I'm currently working on some investments and some real estate. I have a couple AirBnBs that I'm working on. I've been putting on my business hat and branching out in that way. I just aligned myself with a credit company, where I'll be doing some branding stuff for them. Music is at the forefront. On top of that, acting. I'm going to an acting school, so I am excited about that. I want to work hard! I've always been into acting and I really want to put my hours in a new industry. I don't want people to feel like I didn't work, so I've enrolled myself into an acting school to just kind of sharpen up my tools, get better, and be respected in that world and industry.
For more on Azia, click here.
Follow her on Instagram & Twitter today!
Featured Image by Adrian Hilton