Francheska "Fancy" Felder, the publisher of SwagHer Magazine, is a quiet Southern media mogul. SwagHer Magazine uses positive media and storytelling to create new narratives and mindsets around Black people, their communities, and the businesses and organizations they lead. Fancy executes campaigns for Black women-led companies, coaches, authors, and girl bosses so that they receive more visibility and establish themselves as an authority. She is also one-half of the Theories & Thoughts Podcast brand and co-producer and co-director of its talk show, Theories & Thoughts Deep Dive. The Mississippi native is passionate about sharing the stories of Black women because that is what gave her hope as a young, single mother of three. The former teen mom has endured bouts of depression and homelessness throughout her entrepreneurial journey several times, but her desire to empower other women kept her pushing. She is now on track to be a six-figure business owner.
What inspired you to create the SwagHer platform?
While I was trying to figure out what I would do with my life, I would meet more affluent Black women and listen to their stories. Their stories brought me out of the strip club. I found them so inspiring that I thought more women needed to hear them, know they are not alone with whatever they are struggling with, and celebrate how beautiful and magical we are as Black people. There is something special about seeing someone who looks like you make it.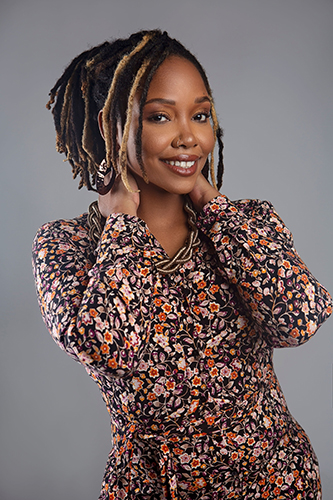 Why is it important that the voices of Black women are amplified in this generation?
Women's voices have been stifled for ages, but being a Black woman is like a double negative. We've been awesome, but the world is just waking up. However, as a millennial, I am among the generation where knowledge began to be lost. We were birthed among the crack and AIDS epidemics. It's up to us to educate and empower ourselves and each other. Plus, Black women are breaking glass ceilings right now. What a time to be alive!
Any advice to other emerging women in media on how to carve a place for their own platform?
There are millions of pieces of content posted daily, but don't be discouraged. Build your audience/community based on the pillars of your platform, study your audience as much as possible, and be consistent. Remember, relationships are key.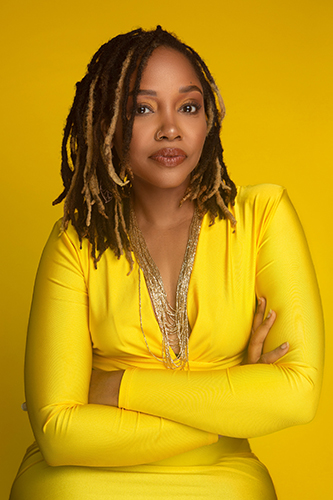 What is next for you this year and beyond?
SwagHer is focusing more on its visibility services to assist our clients with their exposure needs, and Theories and Thoughts Deep Dive is preparing for the premiere of its second season on the ExposureTV  Network. We recently launched a Bulletin newsletter, The Higher South, and we will be developing it more in the next year. We have a goal of 1,000 subscribers by 2022. Lastly, I've contributed to an anthology. I'm waiting to share more on that.
How can readers connect with you online?
By visiting SwagHer's website and my Instagram.
All images by Shameka Matthews of Smile 4 Meka