There's a niche market for women's sneaker culture and Made For The W is proving how solid that market is by working to change the way the world views women in sports and media. The black women- owned and operated company is a lifestyle platform that creates inclusion for women's sports + sneaker culture.
In 2018 Co-Founders Bria Janelle, former Division II basketball player turned professional sports emcee and Melani Carter, sports content producer and strategist, had a conversation over dinner about women in sports and the culture surrounding it. They both agreed there was a lack of representation in the industry of women's basketball and decided to build a go-to platform that embodied women's sports, sneaker culture, and cross-promotion for the WNBA.
In late 2018, entertainment attorney Simran Kaleka came on board the MFTW roster to help push the brand forward; with her knowledge and expertise in the industry they created a dynamic trio. Each of the respective roles of the three powerhouse women of color has made MFTW the premiere outlet for women in basketball on and off the court. Kaleka commented on their collective efforts as a team.
"Coming onto the team after the early stages of its' conception, and joining the likes of both Bria and Melani, was an absolute honor. Having worked alongside each other in the pro-am, AEBL (Atlanta Entertainment Basketball League), the synergy was surely there. It was an organic culmination, as we were able to build on previous conversations and ideas. Bria having the entertainment aspect of basketball under her belt, as it comes to hosting and commentary, and Melani wearing her production hat proudly, as she guided the direction and vision when it came to content and marketing. I was able to contribute my experience and expertise from the sports law space, having specialized in it, in previously working for a sports agency. The lessons we all collectively learned along the way in the 10+ years having been in the sports realm, we were able to unite it with power, solidify in strength, and further extend our collective purpose, to elevate and exude the rarity that these women hold."
Mapping Out the Market
"All three of us having worked in various aspects of the sports realm, specifically basketball; we were able to recognize the void that needed to be occupied, and the conception of our platform was able to tap into a need that had been there for far long before 2018. Recognizing the safe space that was needed, in order for these women to be seen, heard, and valued, as they rightfully deserved – it was on us to cultivate and curate it. Having been well versed in sneakers and sports our entire lives, we wanted to be sure to exemplify authenticity, reliability, and transparency, to connect new and old audiences to these women athletes."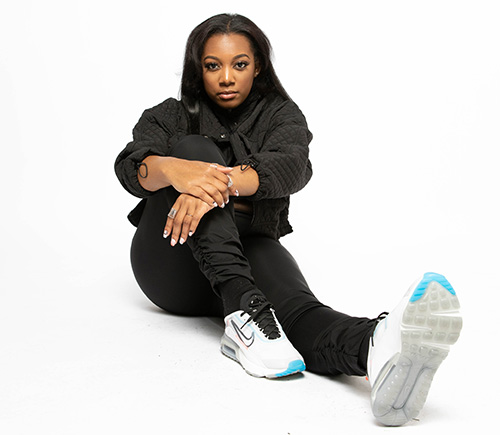 Made for The Modern Sneaker Head
Made for the W has transitioned not only into a place for sneaker heads but a place for exclusive content from WNBA players and coaches using their voices. There was a shift that needed to occur in the women's sports lane and MTFW has garnered a way to get that message across.
"It's a privilege to help bring this necessary content to life, but the story telling aspect has been there from the very beginning. To be able to tap into sneaker culture and how they express themselves through it, and it being a women-led space, despite the barriers, has all gone hand-in-hand, throughout the process."
"For us, a telling trait that we refused to compromise was to showcase their reality by giving them a platform to share their voice. In doing so it helped pain a picture of who they were, on and off the court. Recognizing who they were, beyond a jersey, was the ultimate goal, and humanizing such integral women, has been well received by fans, and the women athletes themselves. Our platform rests on their shoulders because they believed in us, and trusted the vision, from the very beginning. We're just glad other platforms are now taking heed to recognize the need for it as well."
Staff Growth
Starting with a team of 6 writers and photographers, MTFW staff has quadrupled since 2018. Now in 2020 with a team of 25 of the top media personnel in the sports industry, the ladies speak on defining their team and how the growth came about so rapidly.
"Our team is our driving force at MFTW. We are so grateful to have such a truly talented group of creative individuals, who are making waves in their own individual rights, as well as integral members of our team. We are family, and when we say that, we mean it. After the first season, we sought out skilled photographers, videographers, and writers, in each WNBA team city. The response was so well received, that just a few of us were able to blossom into a powerhouse on the laurels of our talented team. They joined with no incentive whatsoever, solely based on the fact they believed in our platform's purpose. Even we look back in awe, as to what we truly did to deserve such an amazing team, and how it happened so quickly. Their dedication and investment is reflective in everything that we are today, and there aren't enough words to express that."
Original Content/Cross Promotion
MFTW is looking to create more original content along with cross promotion in the future, we wanted to grab insight on what the vision looked like for the years to come.
"We envision more content in future that will maintain the organic approach we have, but always leaving room for out of the box ideas surrounding necessary conversations and topics. We haven't seen women sports receive the quality content they deserve, through the lens of authenticity, by shedding light on their stories, through documentaries, docu-series, one-offs, and other purposeful creative content, to showcase their favorite athletes' stories, beyond the status quo scope. The most unique aspect of our platform is that it allowed us to present women athletes in another light that was not happening in recent years in mainstream media, so it becomes our duty now to continue to provide that space for innovative content."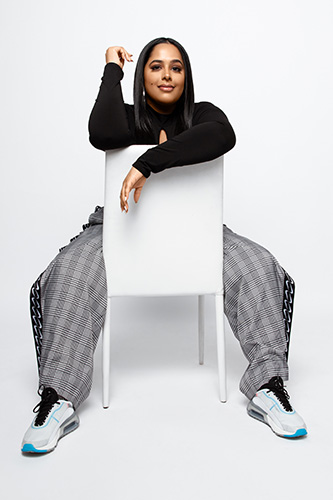 The Missing Piece
In a recent interview with Sports Illustrated, Carter stated storytelling is the missing piece from women's perspective in sports. I asked the MFTW ladies how they would continue to shift the narrative when it comes to giving women a voice in and outside the arena, heres what they had to say.
"MFTW will continue shifting the narrative in the realm of storytelling for women in sports, because it hasn't been done nearly enough. Being able to contribute volume to the voice that was already theirs to begin with is a privilege, and it's vital to focus on what matters – to them. Their purpose beyond being a player and being able to tap into the soul cores of their stories, is the most genuine and innovate of ways. The goal is never dissipating our approach or diluting our purpose, as we do this."
Ultimate Mission
Representing for all women of color on and off the court is exactly what MFTW is about. Many times finding a set lane in a male dominated world can make women either go unnoticed or underappreciated. The ladies spoke about the ultimate mission and living in your purpose.
"As a team of two Black women, and an Indian woman, I think it's important to recognize the force that lies within, and what our rarity truly means in value. We are driving forces that help create, elevate, and innovate, in all that we frequent. The message that needs to be remembered throughout it all, is that when you are the blueprint, no one else can duplicate nor replicate what God has chosen for your mission and purpose to be in this lifetime. In a world that tries to make us forget what we knew all along, it's focal to stand in faith, resilience, and perseverance, and walk in our magic, in a path of truth, because many spend a lifetime running from theirs. It's a blessed journey to be in alignment with what we deserve, and not allowing anyone to dilute our discernment and beliefs, whether it's in the realm of work, friends, love, or life."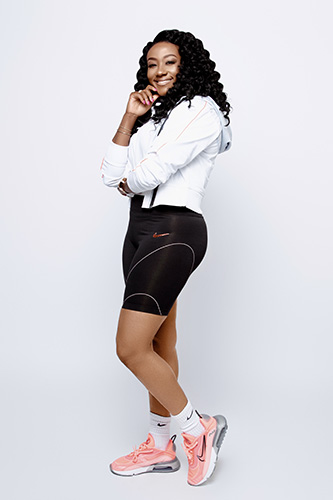 Motivation for Women of Color  
In the height of trying times, women of color are looking more and more towards ways to stay connected and show grace to one another. Ally-ships at times like such are important when working along side other women who ultimately go thru the same struggles as black women on a daily. Kaleka had a heart-filled message she wanted to share with black women:
 "In such unprecedented times, I, Simran believe that self-preservation, in regard to mental, emotional, and spiritual wellness, are essential. 2020 has been a heavily overwhelming year and hasn't given us much room to come up for air to breathe. Yet, being an Indian woman, I recognize how much more suffocating this must be for the Black community, with an emphasis on the load that Black women carry. In a recent conversation amongst Melani, Bria, and I – I voiced how unfair it is for Black women to have to show up, amidst social unrest, a pandemic, personal losses, as well as the day-to-day anxiety, depression, and insecurities that surface, amidst such an isolating year. As an ally, I want to reiterate that Black women are magically heroic, but that doesn't mean their strength makes them any less human. It's okay to just be, without an explanation, statement, stance, solution, outlook, think piece, or feeling the need to protect everyone who is depending on them. As an ally, that's on me, and others, to show up and swing, when they are far too tired from fighting the good fight, that has been a reality their entire life. Allow yourself to unpack, process, grieve, mourn, shed tears, or unplug altogether. Because the only ones who are in need of an awakening, breakthrough, and/or understanding, is anyone who hasn't lived a day in Black skin. Never forget, you are more than enough, as is – always, and in all ways."
All images provided by Made For The W