Meet the group that is taking on the brunch scene in a city near you. Located in 13 cities across the US and growing, Brown Skin Brunchin' is a group of women who get together each month to enjoy each other's company over brunch. As a group, they have grown exponentially since their inception, comprising of over 5000 members in a year, held over 100 brunches, and created lifelong friendships amongst hundreds of women.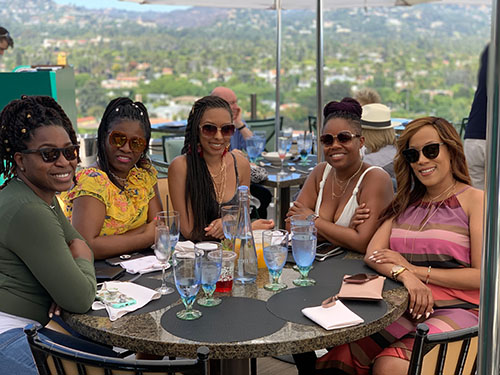 The group was founded in the Fall of 2018 by childhood friends Melissa Mason & Lillian Jackson. After moving apart and across the country, the two quickly realized that they missed the connections that existed in the comforts of their hometown. To recreate the unity and sisterhood they felt with each other, the pair sought to create a community of women in their respective cities with other women who may be seeking the same fellowship. In their search for a new community, they quickly learned that there were many women across the country who yearned for something similar. The outpour of requests online and in person helped the group evolve and expand to multiple cities across the country, turning Brown Skin Brunchin' into not only a local community, but a national one. For the group, brunchin' has been a great opportunity to meet and connect with other women in a relaxed atmosphere. Those who are nervous about meeting new people are quickly set at ease once surrounded by great people and great food. Flowing mimosas also help make that first encounter less scary.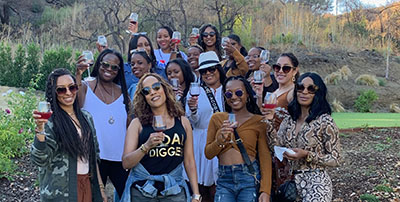 Brown Skin Brunchin' is more than just brunch. The group has taken organized trips together, giving members an opportunity to connect beyond a local level, and more importantly, has implemented a charitable component for its members. Group members in each city dedicate a month during the year to choosing an organization or cause important to their communities, and donate much needed items.
If you, or someone you know, are seeking a strong community of women of color, join Brown Skin Brunchin' at one of their upcoming brunches! They may be found in the following cities, with more to come!
Washington, DC
Richmond, VA
Charlotte, NC
Atlanta, GA
Tampa, FL
San Francisco, CA
Los Angeles, CA
Fresno, CA
Las Vegas, NV
Houston, TX
Dallas, TX
San Antonio, TX
Chicago, IL
For more information, click here!
Content and images provided by Roberta Smith | All images courtesy of Brown Skin Brunchin