"THE LOVER'S SUITE," is a 5-track tastefully crafted sensual love-letter from us gentlemen to the ladies. It's a symphony of desire, a collection of love stories, and an exploration of the most tender moments shared between two souls. It's a sonic aphrodisiac and the perfect soundtrack for a late-night rendezvous. Let it guide you through the labyrinth of love.
Always on a mission to remind the masses that exceptional music exists in the current landscape, Brandon Williams intentionally crafted "The Lover's Suite" as a 29 minute and 12 second aural experience. "To hear it in full, you must listen to the entire thing, but I decided to break each song out on its own and include an interlude so that people can choose what they want to experience moment to moment. I called in a cast of musical superheroes to assist on the journey," shares Williams.
The project includes appearances by Grammy-Nominated musicians, Robert Glasper and Taylor Eigsti, along with the exceptional talents of Brian McKnight Jr., Matt Cusson, Joe Poré, and Perry Hughes. "Brandon Williams is one of the greatest musical minds of this generation. While understanding and being well-aware of what's current, he is influenced by the great history of music, and not just black music… all music! It was a true honor to be a part of this project, "says Robert Glasper.
One of the highlights of the EP is, "Everything & More" featuring Brian McKnight Jr. The beautiful ballad was written by Brandon Williams and Brian McKnight Jr. and produced by Brandon Williams. "Inspired by the thought of getting to make love to a woman for the first time after dating for a while. The longing to explore her more while she guides you through exactly what she likes. She's the coach and you're the player," says Brandon.
Another stand-out song on the project is the Brandon Williams produced and Matt Cusson penned track, "Gentle Breeze". "It was literally inspired by a woman saying, "I hope this breeze takes me somewhere." It's a love story of two people that met on a beach and fell in love despite speaking two different languages. The common and universal languages between them were music and love. This is a
song about the love and longing for someone that you absolutely can't live without," adds Brandon.
Musical pioneer Teddy Riley was among the first to hear the album after its completion and he offered these words. "This album is a masterpiece and Grammy Award Winning material. You're a genius, bro. Where would you like me to sit in your sanctuary?"
"It was told to me years ago to create the art you want to see in the world… create what you feel is missing and with The Lover's Suite, I've done just that." Brandon Williams
1. The Lover's Suite
2. Everything & More
3. Enterlude
4. Gentle Breeze
5. This Is For You
ABOUT BRANDON WILLIAMS
Detroit bred Brandon Williams life has always included music in
some capacity. First as a listener, then as a musician, and ultimately,
as a producer. He is a musical architect that has made his name and
stake as a front runner in the music industry with the release of his
2014 debut album entitled XII and his sophomore release, The Love
Factor, featuring the likes of Robert Glasper, Alex Isley, Jean Baylor (formerly of Zhane'), Frank McComb, Nicholas Payton, the Detroit
Symphony Orchestra and more. The albums have received high
praises from musical luminaries such as Teddy Riley, Jean Paul
"Bluey" Maunick (Incognito), Chuckii Booker, Maysa Leak, Ledisi,
Rahsaan Patterson, Marion Meadows, Dianne Reeves, Sinbad, Will
Downing, Jill Scott and many others. He has also been personally
endorsed as a great producer by the legendary Quincy Jones.
On the music scene since he was 12, his career is quite impressive. A
direct protege of Grammy and Billboard super producer Michael J.
Powell (Anita Baker), he is a powerhouse of musical knowledge and
abilities, receiving requests to perform, engineer, MD, arrange and
produce around the clock. Known as one of the premiere drummers
on Detroit's live music scene, he is also known for being one of the
"go-to music guys" in general because of his gift to play numerous
instruments and his versatile repertoire. In 2009, he collaborated
with Vickie Winans on "How I Got Over". The album earned him 9
Stellar Awards nominations (winning one), a Grammy Award
nomination, and a NAACP Image Award. As a musician and producer,
he has worked alongside and lent his hand to such artists as;
Pharoahe Monch, Jadakiss, Dr. Dre, Jazmine Sullivan, Foley (Miles
Davis), Alchemist, Xzibit, Lin Rountree, Barrett Strong, Jay
Electronica, Leon Ware (Marvin Gaye, Minnie Ripperton), Eminem,
Onaje Allen Gumbs, Don Blackman, Bernard Wright, Jeymes Samuels, and Ryan Leslie. His production work can also be heard in various television commercials which include the 2011 AT&T "Swag/FLY ERRR"
TV commercial, the 2015 "Honda Fit" TV commercial featuring ?uestlove (The Roots, The Tonight Show Starring Jimmy Fallon), and the 2016 AT&T "Network Of You" spot featuring Young Guru (Jay-Z).
He is a tastemaker with an undeniable track record. As an musician,
he has performed with Musiq Soulchild, Masego, Chantae Cann (Snarky Puppy), Talib Kweli, Dionne Ferris, Eric Roberson, Najee,
Angie Stone, Wyclef Jean of The Fugees, Raheem DeVaughn, Keyon
Harrold (Miles Ahead), Gordon Chambers, Rance Allen, Ronnie
McNair (The Four Tops), Kevin Toney, Kim Burrell, Carvin Winans,
Jaguar Wright, Derrick Hodge, Gene Dunlap, Johnny O'Neal, Geno
Young, Talib Kweli, Earnest Pugh, Millie Scott, Martha Reeves, The
Last Poets, Sy Smith, Zo!, Carmen Rodgers, Conya Doss, Mike Phillips,
and Sherry Scott, formerly of Earth, Wind & Fire.
He's also opened for some of the industry's finest including; Faith
Evans, Morris Day and The Time, Jose James, The Isley Brothers,
Angela Winbush, Janelle Monae, George Duke, Liv Warfield, Regina
Belle, P.J. Morton (Maroon 5), Joe Sample, Norman Brown, and
Jonathan Butler, just to name a few. He's even performed for Earvin
"Magic" Johnson, MC Lyte, Holly Robinson-Peete, The Honorable
Minister Louis Farrakhan, Curtis Armstrong (Revenge of the Nerds,
Ray), Vondie Curtis-Hall, and Spike Lee.
Performing with national tours, and with his own bands, he's graced
the stages of Detroit's premier venues, and he's also had national
exposure at hot spots such as the legendary Bitter End in NYC, the
Variety Playhouse in Atlanta, City Winery, and the House of Blues in
Dallas. As a producer, Brandon has worked in studios across the
world from New York, to The Caribbean and even South Africa.
Because of his plethora of abilities, he has acquired the respect of
many legendary artists that he now calls friends including; the late
artists George Duke, Ricky Lawson, and James 'J. Dilla' Yancey, along
with Denaun Porter, George Clinton, Lalah Hathaway, Karriem
Riggins, Randy Crawford and a host of others. He's also recorded
with the legendary Stevie Wonder.
In his own words -"While always listening to the whispers of God
during the creative process, I'm striving to continue to be among the
people that bring good music back to the forefront of the world's ear.
Real good, feel good, life-altering, soul healing music is what I'm all
about."
CONNECT WITH BRANDON WILLIAMS.:
Instagram: @BWilliamsMusic
Twitter: @BWilliamsMusic
Facebook: @/BWilliamsMusic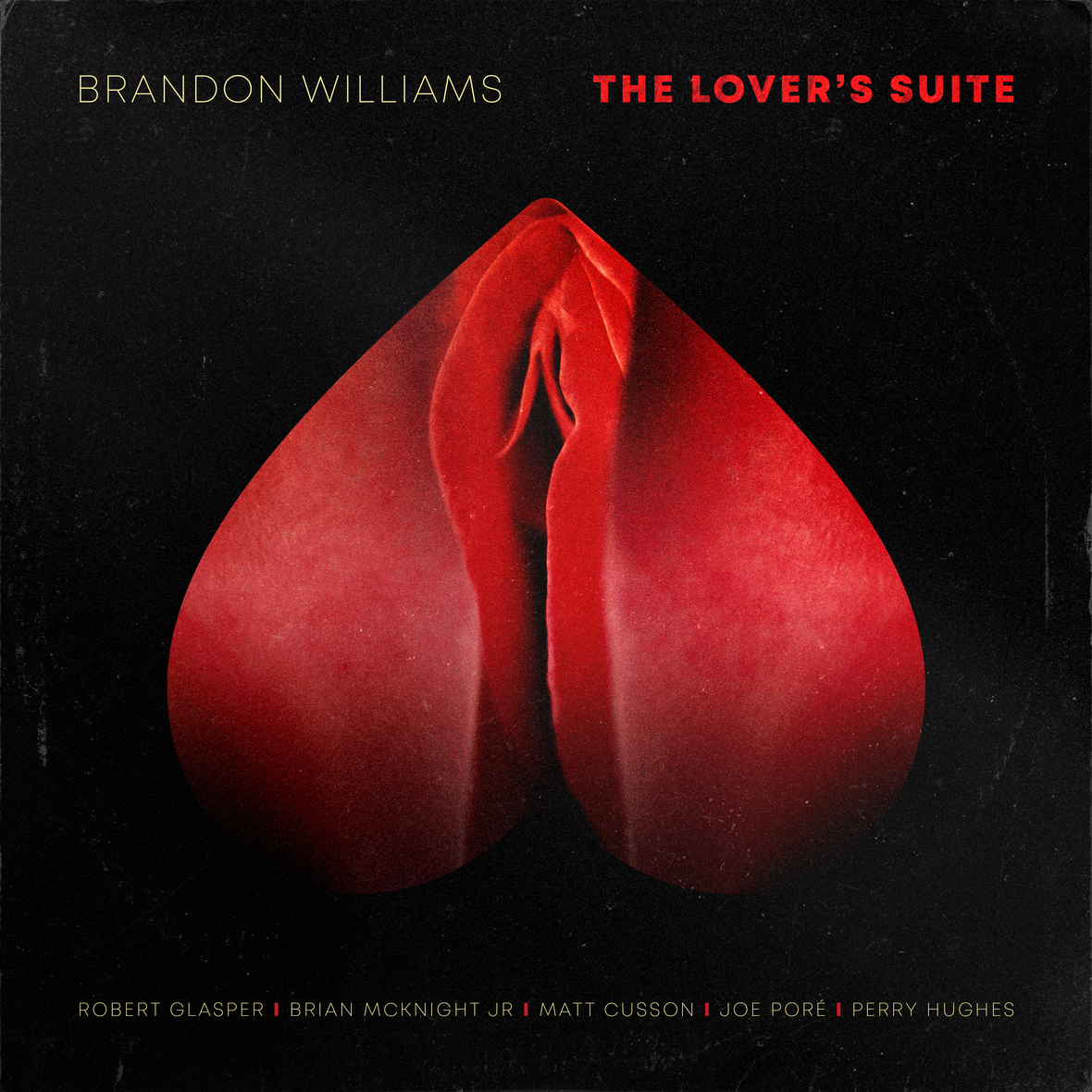 Photo Credits: 2R's Entertainment & Media