Attending a performing arts school helps you more in the music industry, especially to better understand the business side of things. You are always taught to have proper etiquette and professionalism in this industry. We learned young that the music industry was 90% business and 10% music.
Can you tell us who is Najee?
Najee is an American-based multi-musician, and recording artist with Universal Music Group/Davis World Ent.
Growing up as a violinist and pianist, did you know that becoming an artist was always your musical path?
Growing up as a violinist and pianist, I had no idea that I had a voice honestly… As an instrumentalist, you don't speak much because your voice is heard through your instrument.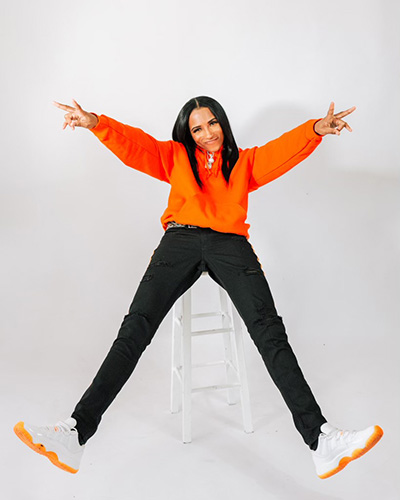 Having been taught the truth about how the music industry works, do you feel it prepared you more to be successful on both the music and business side?
Learning the business side of the music industry prepared me to have a better understanding of how to become marketable as an artist. The truth about the industry is branding and marketing.
So far as the music side, I always went to performing arts schools and that's what gave me the proper ear training, music theory, and technique. This industry has taught me that versatility determines your longevity as a successful artist.
Going from being an instrumentalist to an artist, producer & engineering, can you tell us about that transition, and was it difficult?
No actually, I would say the hardest part about all of them, was learning the software controls and their locations. As a conductor, the arrangement of music isn't a hard puzzle for me.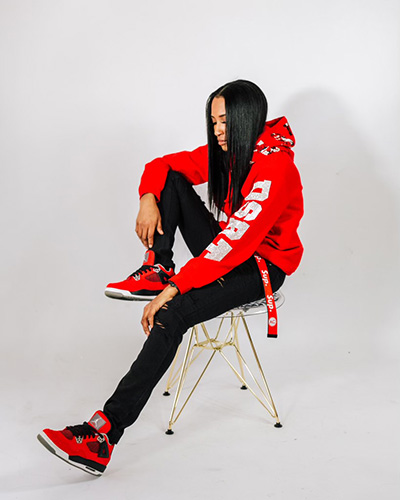 Having expanded your knowledge to managing artists, while being an artist, how did that come about?
I was an artist manager before becoming an artist. I've always been creative so becoming an artist wasn't a hard transition.
In January 2020 you released your single, "Vacation" ft. Loki the Vibe, can you tell us about your hit single?
I made "Vacation" when I came back from vacation two days after my birthday. I went to the studio when I got back from Detroit where I met Loki the vibe through my manager Joe TheBoss. He always spoke highly of Loki and suggested we'd do a song together. I had a beat in mind from when I was on vacation and ironically the beat was named "VACATION". It only took about 30 minutes for us to finish the song, my manager joe gave me the idea for the hook.
Knowing that the pandemic shifted everyone's plans and movements, how did you maintain perfecting your craft, as well as a presence in the public?
Over the pandemic, I've gained a lot of attention on Twitter through memes and relatable tweets. Although most of the world was quarantined, I was still able to do an interview on ThisIs50 with Dj Thoro in New York City in July 2020.
Do you have any appearances scheduled that you are able to share with us?
Yes, make sure you follow me at "NajjTheGreatt" on all social media & turn on all post notifications.
How can people connect with you and everything you have going on?
You could follow me on all social media's @najjthegreatt… don't forget the two T's on "GREATT."
All images by @jmoneyj12