Lisa Yaro is a Nigerian-born actress, singer, and songwriter with ten years of experience under her belot. She's work with Grammy Award-winning producer, Will.I.Am, Brian Kennedy, Andre Harris, and the list continues! We recently had the chance to sit down with the multi-faceted star to discuss her recent music video release, her transition to the United States, and much more!
Can you tell us about your music video titled, "BIKO." What inspired it?
Domitilla is a record inspired by wanting to show that a woman can showcase her sex appeal whether it be through fashion, or music, and still making it known that there is more than meets the eye. 
What was it like growing up in Nigeria and making your transition to the United States?
Growing up in Nigeria was a beautiful experience for me as a child; Surrounded by my loved ones. The transition to the states with my immediate family was nerve racking initially; Leaving behind friends and family but soon after I was able to find some solid ground and create long term friendships as well as wonderful memories in the United States.
What do you believe is the greatest lesson being an artist has taught you about yourself?
That you have to truly put in the hard work it will require to accomplish your goals if you want to succeed. Never be discouraged. Find your purpose and go after it with full force. No matter the roadblocks, find a detour and keep going.
What are you currently working on and what can we expect to see from you in the future?
I am currently preparing for my upcoming live performance in Nigeria for Big Brother Nigeria, as well as preparing for my follow up single. You can expect to see lots of growth as an Artist, A fresh new sound within the Afrobeats & R&B market as well as new acting projects within the film and television industry.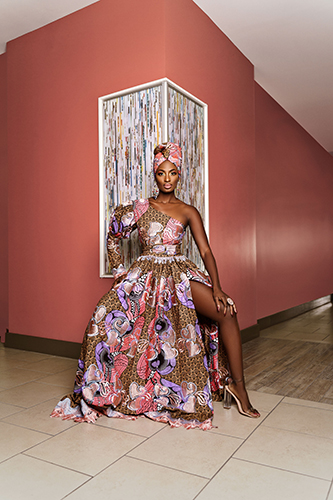 For more on Lisa Yaro, click here.
Follow her on Facebook, Instagram, & Twitter.
IMAGE CREDITS:
Stylist: Fashion Widower
Photographer: Michael Diangelo
Outfit: Queene Collection