Atlanta native, Jimmy Jones is a real estate professional, and entrepreneur, who is mostly known as "Sell Your Home Jimmy Jones." He's managed to sell millions of dollars in real estate in the metro Atlanta area through his company Jones Capital Investments, LLC. Jimmy is also a graduate of Florida A&M University and member of Kappa Alpha Psi Fraternity, Inc., Jimmy started his entrepreneurial streak back in 2004 when he founded TonightAtlanta.com, which is Atlanta's largest email marketing company for events, with over 80,000 plus email subscribers. Through TonightAtlanta.com he also develops and executes weekly, monthly and annual events with the attendance of thousands of guests.
Jimmy Jones recently appeared on season two of the hit OWN series "Ready To Love." Known as the funny wild card of the group, he immersed himself into the "Ready To Love" process while on his journey to love, to see if his luck would be better on the show than it has been on his own. With the show ending a few weeks ago, I had the chance to catch up with him and see what his love life had been like following the show as well as his experience with being a successful black man looking for love in Atlanta!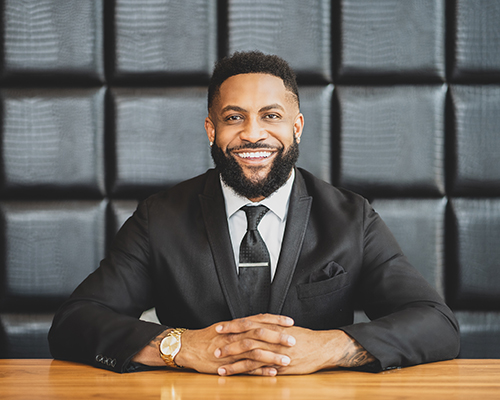 What is the dating scene like in Atlanta for men?
Dating in Atlanta is a much tougher situation for men than we are given credit for. Yes, there are way more women than men in Atlanta. We know this. However, when you break that down to the kind of women that you are actually attracted to, the ratio is much smaller. Let's face it, there has to be some sexual chemistry there at first. Then, there's the fact that a lot of women in Atlanta have developed the misconception that a man should pay their bills in order to be with them.
I find a lot of women looking for help, not love. Like when Megan The Stallion said, "…he knows it's very expensive to date me." She was expressing how I see a lot of women feel. Which is just wrong. It should actually cost nothing to date, anyone. Love is free. It costs nothing. When someone genuinely vibes with you, they will do so at no compensation, nor expectation. Now once we developed into a committed relationship then, of course, men like me are all for taking care of my bae-bae and her bills.
Have you found love since your appearance on, 'Ready To Love"?
I have found a greater love of God, and a stronger love of self. I have a much clearer image now of the woman that I feel The Lord sees best for me. But in answer to your question, no I did not find love since being on "Ready To Love" and yes, I am still single.
What did you learn about yourself from being on the show when it comes to finding the right person?
I learned to focus on being the best me I can be. Focus on business, spirit, mind, and health. So when the right person finds me, we are both ready to love.
What qualities are you looking for in a woman?
Someone who is spiritually and emotionally sound. Financially we can work on together, but she has to at least have a job or a hustle that makes money. Oh, and she has to be beautiful, sexy, enjoy church and love trap music!
What's your definition of love?
True love is caring about someone no matter what. Unconditional love. God is love. I know it's cliché but, "Love is patient, Love is kind." I read on a meme once that love isn't being able to live with someone…Love is not being able to live without them.
What does it take to make you happy in a relationship?
There has to be a vibe. The jokes have to be flowing back and forth daily. Also, I like to be able to brag on my lady. Nothing sexier than a woman who is great at something she is also passionate about. Seeing her happy makes me happy.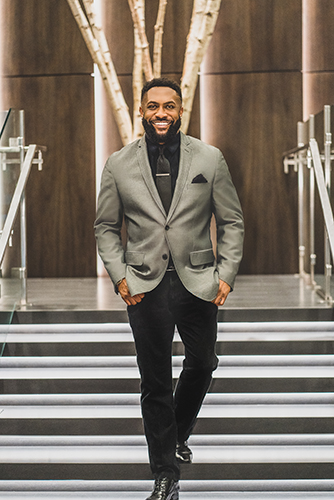 Ladies, you can catch up with Jimmy Jones on Instagram!
All images courtesy of Jimmy Jones