Writer and interviewer Britni The Brand reviews Deux Marie Skincare on Get Ready With Me, B!
On this week's episode of Get Ready With Me, B!, I had the pleasure of trying a personalized skincare system from the owner of Deux Marie Cosmetics personally. I have dry skin currently, but it's only because I'm dehydrated. CEO of the line Bernesia Clarke was able to tell, just by simply watching previous episodes of the show that I was a true combo girl, i.e part dry and part oily.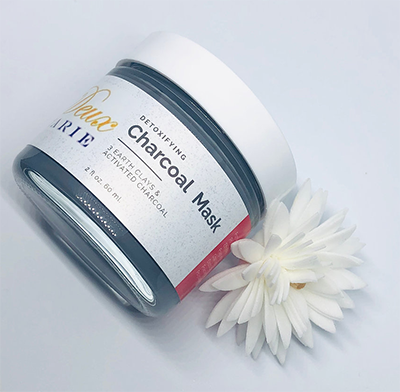 Trying the steps on live was risky, but due to previous conversations with the owner, I had a good bit of confidence in the received products. I started out with the Deux Marie Detoxifying Charcoal Mask. The smell of light peppermint let me know that it would have a cooling effect that's necessary for my often inflamed skin due to irritation. I applied the product to my t-zone, as I do with most masks. You know how some products tingle to the point of irritation and the company says "that means it's working"? Well lets just say that trauma made me think that mask was doing NOTHING because I felt nothing. I almost forgot I was using it! So when I removed it with my warm wet cloth, and saw a blemishless face, I almost fell out! My skin was super smooth and that wasn't even the only product to use!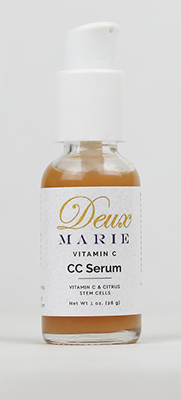 Next was the C.C Serum with Vitamin C and citrus stem cells. This is DEFINITELY for the dry skin girls, as  it has a thick consistency and extra hydration. The scent is officially the only way I want my face to smell. There is a strong blood orange scent with hints of grapefruit, that makes for a pleasant pampering moment.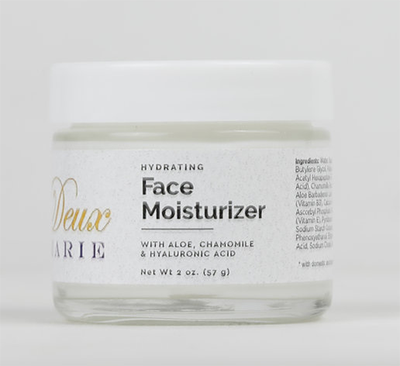 We finished up the routine with a soft, almost whipped product, Deux Marie Hydrating Face Moisturizer. It contains aloe vera, chamomile and hyaluronic acid, and pairs well with your favorite sunscreen.
(If you're African American and think you don't need Sunscreen, just remember..we BURN too!)
My favorite out of the lineup was the C.C Serum because I'm obsessed with hydration, and it goes perfectly over rose water toner. I will definitely be using these products on a good pamper party night!
Make sure to go check out Get Ready With Me, B! on Sheen's IGTV, and purchase fresh skincare here!