Big Arie has done it yet again. The music sensation proves to be the artist to watch after the release of her latest single "Fell Out." The single has over 1 million views on the popular app, TikTok so naturally, we wanted to sit down with her to discuss all the details. In our exclusive interview with Big Arie, she shares insight into the new single, her upcoming EP, and much more!
Tell us about your new single, "Fell Out."
My new single is a "Hurt Ho" anthem. If you've ever been cheated on, lied to, or betrayed you'll definitely be able to relate. It's a song that touches the pain & reaches the soul of every woman out there.
What was it like working with Bigg D and Lamb for this project?
Working with Bigg D and Lamb is always fun, the guys sampled Lenny Williams "Because I Love You" for this single, "Fell Out." Both of them are great producers. When we are all in the studio it's guaranteed we'll make a hit. The chemistry in the studio is there always.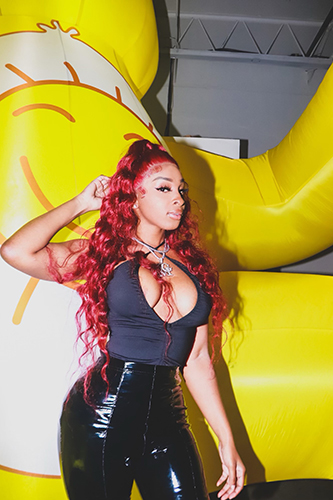 What are you currently working on?
My EP is almost done and I'm just adding the finishing touches. It's still untitled. Currently, I'm focused on the visuals for "Fell Out." I'm ready to bring my music to life and share it with R&B lovers.
What can we expect to see from you in 2021?
2021 you can expect to hear more music from me. Hopefully, venues reopen and there will be opportunities to perform live. As mentioned, a complete project is in the works. I might be on television, but I can't speak on that quite yet!
For more on Big Arie, follow her on Facebook, Instagram, & Twitter.
All images by 3MG