St. Louis native, Luh Kel is a man making his mark in the world of music. Whether he's gone viral on TikTok or keeping his followers on Instagram on their toes, Luh Kel is a on mission to provide his listeners with timeless hits. We recently had the chance to sit down with Luh Kel to discuss all things music and what he has planned for us in the future.
Tell us about the upcoming songs you will be releasing this month.
I'll be releasing some projects I made – I just be vibing (laughs). The songs that we like the most will be dropped this month.
Tell us about your love for roller coasters/theme parks.
I like them because it's a time to have fun! Usually being in the studio is just a lot of work. I try to get away, whether it be with sleep or going somewhere fun. Theme parks with my friends is something I enjoy.
Your songs charted on Billboard and went platinum and gold. What does this accomplishment mean to you?
It means a lot. It's a milestone in my career. Although my career is just starting out, I have so much more to offer. It shows me that I have a better chance in this industry. It shows me that I can impact people and do something in this industry.
What are you currently working on and what can we expect to see from you in the rest of 2021?
I'm working on a lot right now. I'm keeping things lowkey and under the ropes. I can't wait for the world to hear what all is going on behind closed doors. I hear it behind closed doors and I just know it's going to go down!
Check out Luh Kel's music video for "Baecation" below!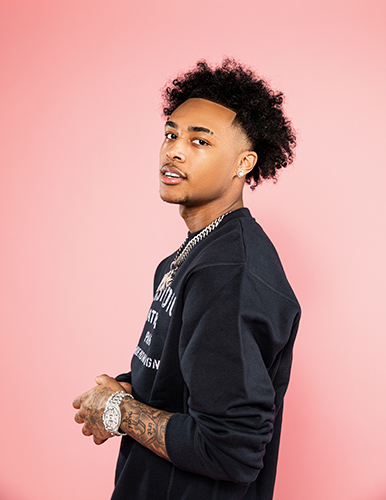 For more on Luh Kel, follow him on Facebook, Instagram, & Twitter.
All images courtesy of Luh Kel