Author, writer, and visionary, Rebecca A. Outlaw is on a mission to promote and coach you into breathing what is already embedded in you. With her upcoming What The Author wrote event, happening this Saturday, March 20th, Outlaw is dedicated to bringing your vision, thoughts, and feelings of creation to publishing light.
The event will feature keynote speakers and vendors. In addition, lunch will be provided to those that register for this event.
What The Author Wrote will take place at Nirvana Cultural Center in Fountain Inn, SC 29644 at 10AM-3PM.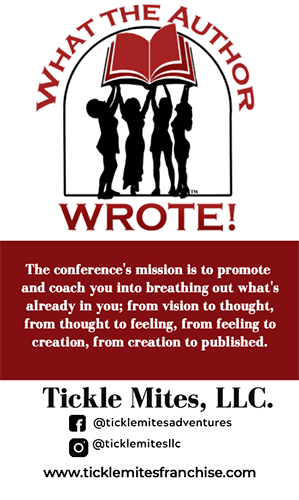 You can register today by clicking here.
For more information on  Rebecca A. Outlaw, click here!
Follow the Rebecca and her brand on Facebook and Instagram today.