This week, we're dedicating a whole feature to hand sanitizer! Why? Because hand sanitizer has surely gotten us through the global pandemic and it's bout time we took notice. At the beginning of the shut down due to COVID-19, we saw beauty brands across the nation hop on the bandwagon to create and sell hand sanitizer. At one point, hand sanitizer became one of those hard-to-get items because everyone was stocking up! You may think that hand sanitizer is just hand sanitizer but through trial and error, I'd like to point out that no, not all hand sanitizers are the same! Throughout the entire year, I tested out too many hand sanitizers to count. Some experiences good, some bad, it quickly became obvious that I had a favorite out of all the ones I've tried.
This week's SHEEN Product Pick of the Week is Akura Wellness' Advanced Hand Sanitizer. Read on to discover all the reasons this hand sanitizer is my go-to and will be yours soon too!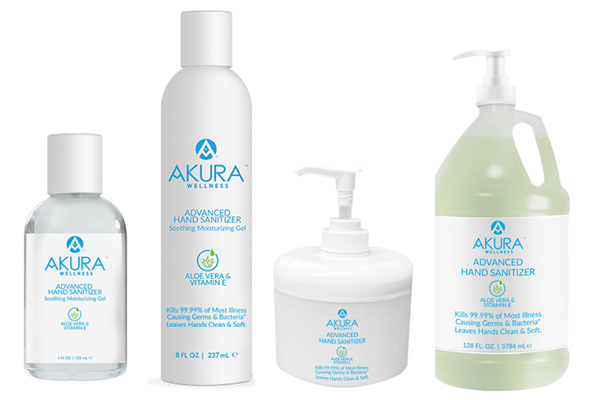 Akura Wellness Advanced Hand Sanitizer
4 fl oz, $8.95 | 8 fl oz, $12.95 | 8 fl oz with pump, $14.95, gallon, $100
Available in four different sizes, popular skincare brand Akura Wellness clearly has your back when it comes to this pandemic. I love how soothing it is on the hands. It does not leave my hands feeling dry like most hand sanitizers do. The aloe formulated in this hand sanitizer not only keeps my hands moisturized but it also has a pleasant smell – I know I'm the only one that hates the smell of pure alcohol in a hand sanitizer. This product has been a true lifesaver and the many different size options make it easy to keep around my home, car, and work space.
Have you tried Akura Wellness' Advanced Hand Sanitizer? Let me know in the comments below how you've been loving it!
All images obtained from the official Akura Wellness website