Everyone wants soft, and sleeky hair but who wants the feeling of greasy hair, am I right? Hair oil is the secret to glamorous hair, but did you know that not all hair oils are supposed to be greasy-looking and heavy-feeling on the hair? If you would've told me this a month ago, I wouldn't have believed you. It wasn't until I found this hair product that I changed my mind! When it comes to finding a good hair oil, you want to make sure you're paying attention to the ingredients!
SHEEN's Product Pick of the Week is Nairobi Professional's Natural Botanical Oils – a hair oil that is moisturizing, yet never greasy! See my honest thoughts on the multi-functional product below!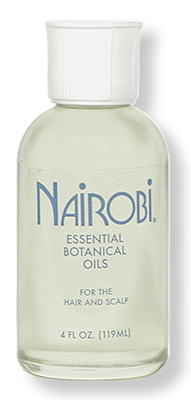 I love the rich blend of this product. It is so moisturizing and hydrating but does not leave the hair looking or feeling greasy. It has been a miracle worker on my cuticles and provided that much-needed moisture for my dry hair. For someone with a sensitive sclap, it's important that I am using an oil that does not contain mineral oil. It's jam-packed with natural plant extracts and is vitamin-enriched. It's a fan-favorite of the brand and is often used for instant shine, daily styling, and even body oil!
For more on Nairobi Professional, click here.