I know you've seen COOLA up and down your social media feeds. I was intrigued the second I saw my favorite influencers raving about the brand. As someone that is big on skincare, I'm always on the hunt for new goodies to try but also for someone with sensitive skin, this can be difficult. I decided I wanted to try out the brand everyone was raving about and see what it could do for me and my complicated skin.
Today's SHEEN Review is dedicated to the fan favorite skincare brand, COOLA.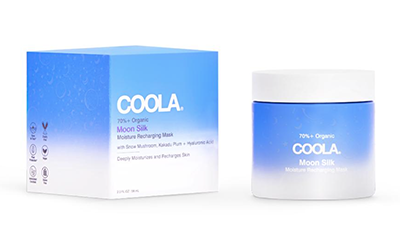 Moon Silk Moisture Recharging Mask, $48
Something about this mask jus screamed to me. It is a multi-tasking mask that includes great ingredients such as hyaluronic acid, vitamin-C rich Kakadu Plum, snow mushroom extract, and more! It recharges the skin and leaves it feeling so refreshing.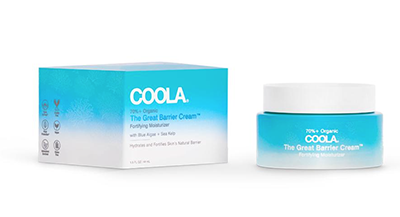 The Great Barrier Cream Fortifying Moisturizer, $48
Lately, my skin has been in dire need of moisture. I'm not sure what may be the issue but this moisturizer has been my saving grace. It is so hydrating and lightweight on the face.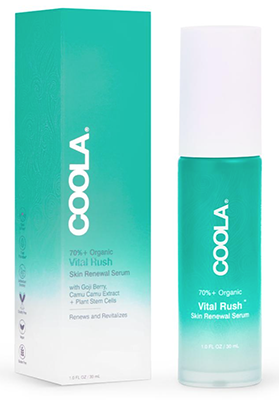 Vital Rush Skin Renewal Serum, $52
A good serum in your skincare collection is so important. This serum has Goji Berry and Camu Camu formualted in it to help revitalize dull, fatigued skin. I think it's super awesome that COOLA created a serum that would work for dry, oil, and even combination skin.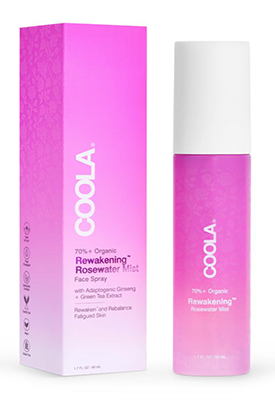 Rewakening Rosewater Mist Face Spray, $36
Anyone that knows me knows that I love facial mists and rosewater. When I saw that COOLA had a rosewater face mist, the rest was rpetty much history. I love how freshing this facial mist is. It is so calm on the skin and soothes it to perfection. I apply it all throughout the day for a quick skin pick me up.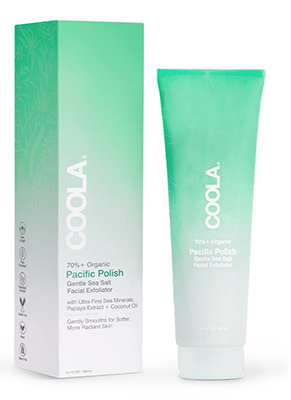 Pacific Polish Gentle Sea Salt Facial Exfoliator, $32
Sometimes the skin just needs a little extra love. This exfoliator has done wonders for my skin to dissolve the impurities on my face. I love that the fine salts in it are not super harsh on my face. It is so lightweight on the face and does an amazing job at removing the dead skin cells on my face.
Glowing Greens Detoxifying Facial Cleansing Gel, $28
If you're not big on eating your vegetables, then this cleansing gel is here to save the day! Infused with plant juice and extracts, it cleanses the face to perfection. Say goodbye to excess oil and impurities on your face. It is formulated with seaweed extract to cleanse and balance the skin and the celery extract in it ensures your face is refreshed at the beginning and end of the day.
I love a good face mask but I think everyone can relate when I say that they are just so messy! I have been loving this facial mask brush from the brand because it is vegan and cruelty-free. It has made my life so much easier and my bathroom a lot more clean.
For more on COOLA, click here.
All images obtained on the official COOLA website