Anybody that knows me knows that my hair is my confidence. I went through a tough period of time, where my hair was just not in it's best shape. Between putting color in my hair and using an unnecessary amount of heat on my hair, it's safe to say it was fried and dry to the bone. I promised myself one day that I would give my hair more TLC than I ever have and since then, my hair has never been healthier. One of the ways I was able to revive my hair back to life was by treating it to a hair mask once every week! Beauty is time and with time, my hair became so much better in terms of health and shine.
Today's SHEEN Review are three hair masks I've been loving from Créme of Nature lately and I know you would too!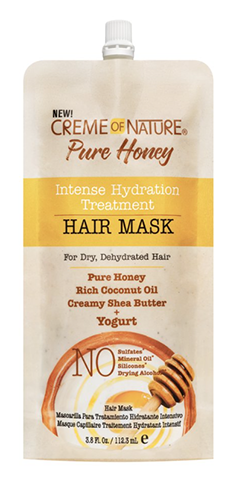 Créme of Nature Intense Hydration Treatment Hair Mask, $3.98
Made without all the yucky ingredients of sulfates, mineral oil, silicones, and drying alochol! Something about honey in haircare products, I love so much. It has done wonders at hydrating my hair and I love how much moisture it adds without making it appear greasy after showering and styling it.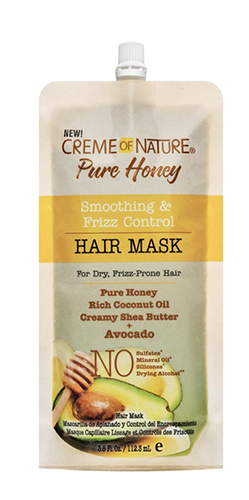 Créme of Nature Smoothing & Frizz Control Hair Mask, $3.98
Avocados are my thing! I'm a huge fan, whether it in my smoothies or on my toast but for my hair?! I had to try this and I am so glad I did. It works great with taming the frizz on my hair!
Créme of Nature Moisture Strengthening Mask, $3.98
I am not a huge fan of bananas but something about the way this hair mask smells draws me to it! The banana extract formulated into this hair mask is ultra hydrating and words great for those brittle ends. I've noticed how soft, smooth, and shiny it makes my hair, without weighing it down.