Sometimes, my skin and I go through a love/hate relationship. Okay, most of the time it's hate and I'm freaking out about whether or not I am doing it any good. I hate the days my skin feels ultra-dry so I've been on the hunt for products that will do me a great amount of boost in vitamin and hydration. I'll be honest with you, I really didn't have to look too far because it fell right into my lap. I was lucky enough to try some exciting projects from philosophy [a brand my skin and I adore] and I couldn't be more excited to tell you about them today.
Today's SHEEN Review is dedicated to philosophy.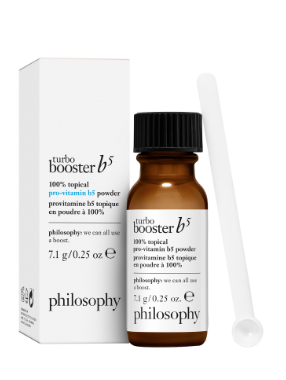 vitamin b3 booster turbo booster b5 powder, $39
Sometimes, we just need a little hydration. And by a little, I mean a lot. Whether you're oily or not, it's super essential that you moisturize your dace, we all know that, right? This vitamin boost is meant to improve the skin barrier and give it 48 hours of hydration.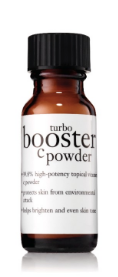 vitamin c booster turbo booster c powder, $39
When your face and neck are in dire need of some vitamins – this booster c powder is here to save the day! It was created to prevent premature aging and also protects the skin against environmental attacks. This product can also be added to your water-based serum or moisturizer. I have been loving using this product after cleansing my face.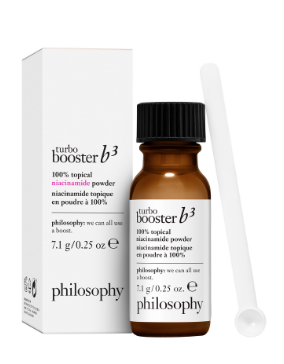 vitamin b3 booster turbo booster b3 powder, $39
Perfect for all skin types, this product was made to improve wrinkles and firmness of the skin. It was formulated with 100% topical niacinamide powder and vitamin B-3to improve uneven texture and also works as an anti-ager too! You can use it daily by mixing it with your serum or water-based moisturizer.
All images obtained from philosophy