I think by now we are all getting cabin fever and finding all type of ways to pass the time and stay positive. While surfing the internet and social media for activities, we came across this fun online series lead by celebrity makeup artist Mimi Johnson and her team at The Glamatory called #SipandBeat!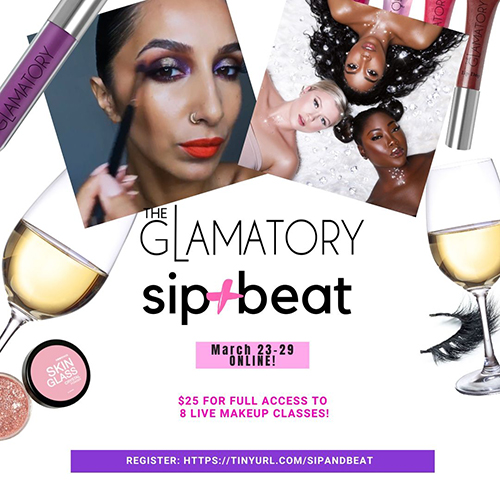 Mimi started doing these "Sip and Paint" like classes at her brick in mortar in Atlanta where clients would bring in their makeup, their drink of choice, and learn step by step how to create different makeup looks! Being that now, everyone is quarantined at home, Mimi found a way to pivot her business and provide these classes virtually! There are 8 live classes taught through March 29th, and all are recorded for playback so that you can practice over and over again! The best part, it's only 25.00 for unlimited access!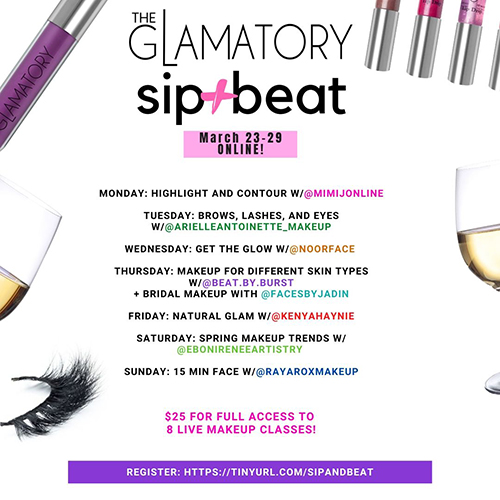 So if you love makeup or just want to do something different; grab a class and your makeup bag then head over and check out #SipandBeat at the official The Glamatory website.
All images courtesy of The Glamatory