South African celebrity chef and influencer, popularly known as the Culinary Princess, Lorna Maseko is one who inspires women all over the world. Her love for culinary arts is showcased on the regular with her cooking seminars that portray the beauty of cooking. We caught up with the over-achiever to discuss her journey to success, her passion to empower women, and much more!
You have overcome a lot in order to get to where you are today. How would you describe your overall journey to success?
It's about setting your goals and being relentless in what you want to achieve. It sounds so cliche but surround yourself with people who are successful and doing better than you. Most importantly stay grounded and don't let all the external stuff get to your head…. Love what you do and you'll never work a day in your life. 
Why are you so passionate about empowering and inspiring South African women?
It's important to want to empower women that are coming behind you. As women new need to stand together because we're so powerful when we unite. I love seeing fellow sisters doing well. I always when I get to the top I'll like to be standing with women who have stood by me. We need to build that culture…
How did the idea come about to host cooking seminars that portray the beauty of cooking?
I've always loved hosting and that always comes with food. After participating in Celebrity Masterchef and hosting Top Chef SA I knew this is definitely what I wanted to do. I find cooking so therapeutic and great when I'm stressed or when I just want to zone out. It's a bonus that what I love doing also makes people happy. Seeing people fed and smiling brings such joy to my heart…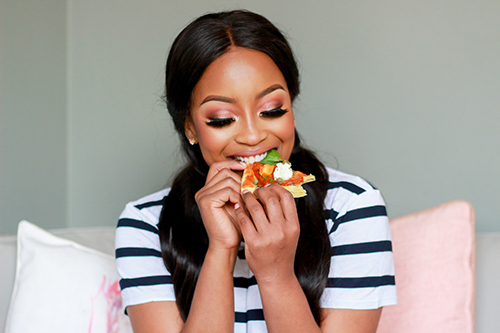 You are known as South Africa's culinary princess, can you share with us what your favorite dish to cook/eat is?
I love cooking rustic home cooking. Food that is effortless to make but absolutely delicious. 
Where do you hope to see yourself in the years to come?
I want to continue to build my career in the USA and be recognized as the face of home cooking and hosting South African cuisine. I'm absolutely blessed that I get to do what I love and share that with people. I have so much to offer and I'm just getting started.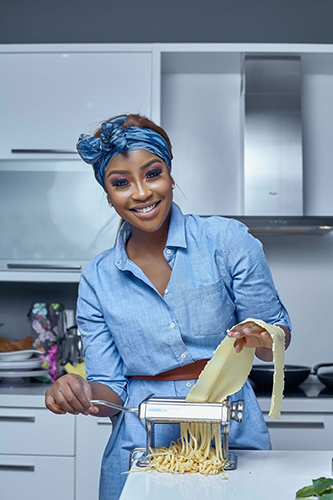 For more on Lorna Maseko, follow her on Facebook, Instagram, & Twitter.
Photo credits:
Katlego Mokubyane
Meluleki Sibanda