Hey we made it to 2020, the beginning of a new decade. The New Year always brings about change. Most of us like myself create New Year's Resolutions. I prefer setting goals rather than resolutions because if I fall off from any decision I don't feel so guilty. It's all good to set goals for the better you because life is about growth and evolving so go ahead with your bad self.
The idea of fashion being a way to connect people is one of my goals for 2020. Since fashion is a form of self expression that connects on many levels. This self expression usually is conveyed to others through ones identity of historical, employment, personal, or cultural styles.
Have you ever been in the grocery store or any place and someone asked where did you get that outfit? This is one of the many ways we connect with each other if only for a moment of conversation. Since we live in a world of digital intelligence there is less of good ole conversations. I don't think department stores will have self check-out any time soon. This helps the economy with jobs, and interaction amongst sales associates and customers which sometimes forms friendships.
I would like to share some of the latest trends for womens wear 2020. The mixed prints are one of my favorite styles to design and create. This is a combination of different prints and colors constructed into one garment. For instance you may see two or three different plaids on a three quarter length jacket, or coat. Another beautiful concept is the use of Ankara fabrics which are authentic African wax fabric and these colors can be bright and bold. Mixed patterns can also be seen within one fabric such as Ankara wax which is absolutely beautiful. If you remember the color block styles this concept is very similar. These mixed prints can be seen on suits, jumpsuits, dresses, and pants.
Last year in 2019 marked our 400 years since slavery and we encouraged each other to go back home to Africa and many Africans encouraged us to visit, embrace, and relocate to the Motherland and we did. I had the opportunity to visit Nigeria and it was a spiritual encounter I enjoyed the food, art, fabrics, and my people. I design 90% of my collections with African fabrics because it's authentic; I love my culture; and it employs people of color.
Trending this year are pant suits jackets paired with tapered pant. The jackets are mostly 70's inspired with wide lapels yet not boring at all. By popular demand ladies are strutting these suits in psychedelic prints. If you're too young to know what psychedelic prints look like just ask your mom. I'm just kidding the psychedelic print appears like water colors overlaid on canvas with bright and bold schemes.
The Romantic look is trending and is also a 70's inspired vibe. These feminine soft flowy ruffled dresses and maxi's can be seen in daywear and eveningwear. This style is worn by the minimalist to the maximalist woman. The minimalist woman is more conservative by wearing the Romantic look dress with a flounce at the hem in neutral colors like tan, white, blue, and black. Sometimes this woman may wear a printed pattern of flowers or abstract yet very minimal. This style is great to wear to an office job or paired with a blazer for an afterhour's event.  Whereas the maximalist are more daring and can be seen with lots of ruffles from the bodice, wrap-dress, and cascades of ruffles in bold colors or bright prints from short sexy styles to maxi dresses. This is what is considered a personal style which you can switch up because after all don't you want to live outside the box instead being boxed in.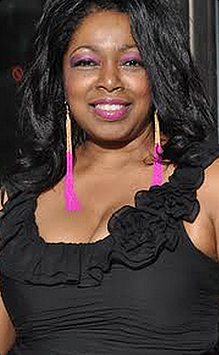 Since I'm a Fashion Designer it's important for me to understand women's choice of style and how we like to mix that style up. The looks you see are designs I created and styled for my photo shoot Spring/Summer 2020 Phoenix Collection inspired by 400 years since slavery; because like the Phoenix "Still I Rise". Feel free to check out my looks at www.smoyefashion.com
All images by Al Reid