The multi-award-winning singer-songwriter and member of XSCAPE, Tamika Scott, is more than a survivor but a fighter. She continues to live out her passion with new opportunities to dream bigger, provide for her family, and inspire those who need to hear an encouraging testimony through music, life, and love.
Newly released EP, Family Affair 
Scott just released her newly EP, Family Affair, that embraces the many talents and gifts that her family entails, resounds the narrative of her own Life Story, and reflects on the special moments of finding new love and healing through pain. Each song in Family Affair, features the voices of her Husband, daughters, and friends that each carry a motivational narrative that encourages listeners to remain strong during any storm.
The powerful Top 30 single, Go Outside In the Rain
Go Outside In the Rain by Milira, a 1990's, is a classic, which Scott had the amazing opportunity to embrace and remake for her newly EP. She grew up singing this song with Xscape for talent shows and win. After releasing the remake, Milira reached out to Scott with approval and blessings.
The web-series, XSCAPE THE MIC
New projects are on the horizon for Scott! One of the projects is a web-series, Xscape The Mic, that gives viewers a glimpse into the day-in-the-life of Tamika Scott. Her fans will have the opportunity to see Scott removed from the stage into balancing time working in kitchen whipping up some meals while spending time with her husband, managing Young Niyah's career, and assisting her daughters with academics and school activities.
Advice on how to balance being a career woman, a wife and a mother
Any working woman needs an inner circle that is strong, courageous, and provides encouragement. Scott shared that her inner circle is important because those in her circle help balance the stress, encourage and uplift when down, and truly remain honest and true.
Chasing your passion takes risks, but Scott remains true to finding and following her passion. She had many conversations with other women who have told her that they don't know where to start, but essentially, she reminds them to start with seeking God, for he will guide and show you the way. Also, she tells them to just do it like Nike and do not let fear stop you from reaching your goals and dreams.
Staying encouraged and inspired to fight for your life, passion, and career  
A piece of Scott's testimony includes her experience fighting for her life. Last year she dealt with several medical issues that include Fibroids, which is a major thing for African Americans. She was just following her Doctor's orders to go for an initial procedure, but days later she was in lots of pain. An ambulance was called and rushed her to the Emergency Room, where at the same hospital the doctor who did the initial procedure noted that she accidently punctured vital organs, which caused blood to fill Scott's kidneys and bladder.
Since then, Scott had to undergo several surgeries and treatments to heal. During this time of healing, Scott was able to remain encouraged and inspired to continue fighting thanks to husband. Her husband played "Almost Over," on her newly EP, and reminded her to keep dancing through the storm. This is her testimony!
Advice to prevent or deal with certain medical issues   
Scott is working on new projects coming soon with specialized Doctors. She wants her testimony to inspire and educate women about Hysterectomy alternatives when dealing with fibroids.
Share with us information that was not previously asked
Words of encouragement was shared to all women. She shared that we are all special and it's important to always love yourself. Truly, how can you love someone else if you don't know how to first love you! 
Expect to see from you in the future
During this time of quarantine, Scott shared with us that she will be working on some new creative projects. Some of the projects include, directing behind-the-scenes and producing some amazing projects that inspire and motivate other women.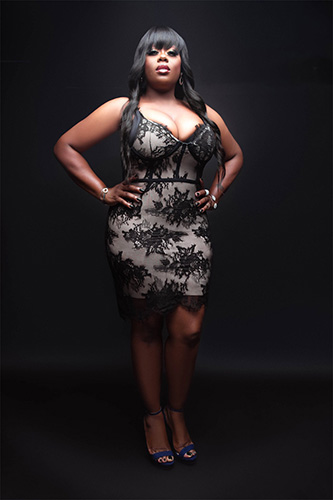 For more on Tamika Scott, click here!
Follow her on Facebook, Instagram, Twitter, & YouTube.
Family Affair is available on all digital platforms.
All images by Leslie Andrew/Kontrol