Ahead of her official launch party happening tonight, we caught up with recording artist/Love & Hip-Hop star, Teairra Marí sat down with us for a SHEEN Exclusive interview to share all the details of her exciting skincare line. In our exclusive interview, Teairra Marí discussed everything from the inspiration to create the brand, her favorite product, and what else she is currently working on beyond the skincare space.
Tell us about your new skincare line, HunniFace. What inspired it?
My dear friend/celebrity stylist, Joe Exclusive came to me with the idea and plan to do my own skincare line. When we would go out, I would always get complimented on my skin when I wear little to no makeup. I have very dry skin and not too many products would last on me throughout the whole day. I wanted to create a product that would last all day and with Hunniface (the whole regimen especially), lasts all day long. My skin feels hydrated for the whole day! The best thing about Hunniface is that it works for all skin types!
What is your favorite product from the line?
My favorite is all, of course, but if I had to pick it would be the Hunni Team Cream Day Moisturizer.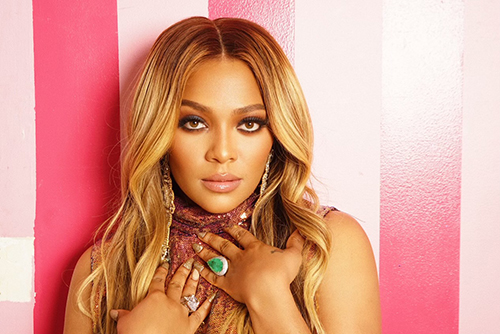 What do you believe makes this brand stand out amongst its competitors?
I have the best ingredients and I collaborated with the best manufacturer of skincare products. They created my product specifically for me and I had been using their brands for years without even knowing, before I partnered with them to create my own.
Can you give us insight into your new music?
I'm working on a new EP and its titled DUI. It's just a look into what I've been going through these past couple years!
What are you currently working on and what can we expect to see from you in 2021?
Well of course HunniFace and my EP. Those are my main two priorities for 2021.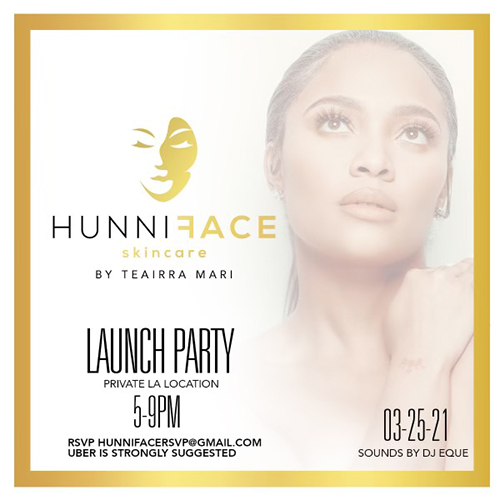 Click here for more information on HunniFace, Click here.
Follow the brand on Instagram today!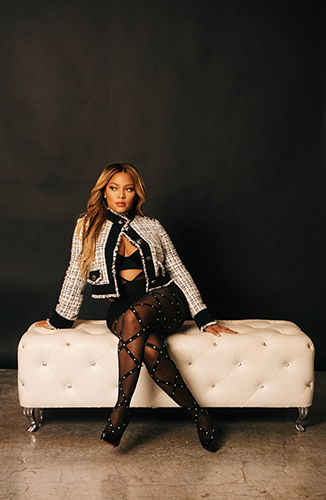 For more on Teairra Marí, follow her on Facebook, Instagram, & Twitter.
All images by Brandon Almengo