Terricka Cromartie can be seen on television holding her head up high and handling her full plate with much grace. On the hit USA Network docu-series, The Cromarties, we witness Terricka hold down the fort as a mother of six, being a NFL wife, businesswoman, and so much more! We caught up with the ambitious woman to discuss how she does it, why she decided to let cameras into her home, and much more!
First off, how do you handle your everyday life with such grace?
(Laughs) It's funny that everyone says I handle life with grace. To be honest, I just learned over the years to just have fun and live my life to the fullest. Whatever that comes with, a good or bad day, I just learned to enjoy the moment and what God has given me, which has been such a blessing. I choose to wake up and enjoy what I have. Waking up healthy, having beautiful children, and I don't stress over things I can't control anymore. I've learned that I'm going to get through it and I will laugh at whatever the circumstances were later. Things that used to bother me don't seem to bother me. I just try to enjoy life and that's how I go about my days.
What gave you the courage to allow the world into your everyday life with the hit USA Network television show, The Cromarties?
To be honest, our family has always been in the public eye with my husband being a professional athlete. We're always in the media, I've always been very vocal as a wife. Also having experience with reality television beforehand, I just constantly shared my family on social media and I would get compliments on how funny everyone is and our family dynamic. I posted more and didn't even realize that I began like our own television series. People would tell me that we needed to be on television and surprisingly enough, my Instagram video really proved to networks that our family was capable of holding a series on national television. With us already being in the public eye and me being extremely transparent, I kind of felt like, would it take away much if we showed a little more of our lives on television?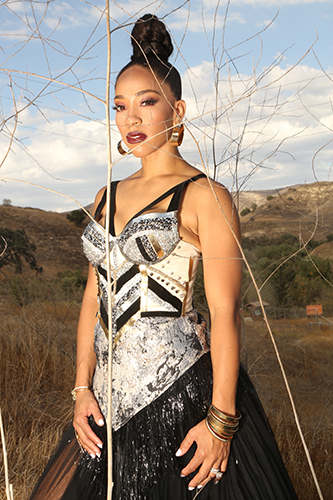 You're known to share your tips on health/fitness. Do you mind offering your best advice to our readers for the New Year?
To me, I say consistency is key. Be consistent as possible! I try to stay active and keeping the kids keeps me extremely busy. Being that my two oldest are competitive gymnasts, I always have to keep myself up with them. Having a professional athlete in the house means having him pass on his fitness regimens onto us. I try to get as much exercise in as possible. It can be hard on days but my plan is to keep creating more time for myself and keep pushing myself to be a better me, a healthier me, and just going out of my way to live a healthier life.
What can we expect to see from Terricka Cromartie in 2020?
I'm developing a lifestyle site for our family so we'll be able to share what's going on with myself, my husband, and our children. Hopefully with the site, I can draw in mothers and share tips on parenthood and share different things I do with and for the kids. A big goal we have is to get back on the big screen. That's our focus, that and starting a new foundation in the Houston area.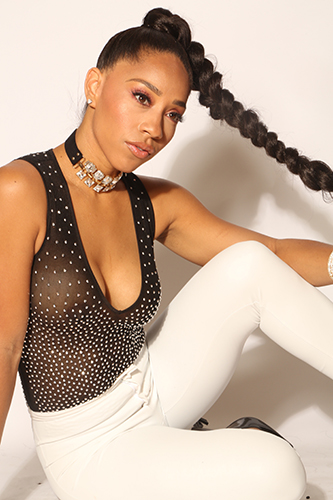 For more on Terricka Cromartie, follow her on Instagram.
All images by Shannon Laurine