Trevor Donnelly, popularly known as Tha Rift is a Cleveland, Ohio native who served three years in the US Navy before dipping his toes in the world of entertainment to pursue his passion for music. With much success after his first solo EDM album, "Leaving Earth" we had to sit down with this hot new artist to discuss his love for music and learn how his dedication will change the way we vibe to music from now on.
You served in the Navy for three years. What made you want to pursue music full-time?
When I was in the military, it was cool. I met a bunch of great people but my experiences weren't the greatest. It made me realize that I didn't want to take my life for granted. I wanted to get out and do what I was passionate about. My dad has been a dj for 32-plus years. I watched him dj in the basement grow up, multiple genres of music, and I made beats for artists in Cleveland. I saw people go crazy over my beats and it inspired me to pursue music.
How would you describe your music?
My name Rift comes from outcast, something that doesn't fit in. I've always been that weird kid that never really blended in. I guess I would describe my music the same way, something that doesn't blend in, it's different. My story speaks through my music. It's a collective of genres that I do, trap, EDM, electronica, hip-hop so it's collective. If you had to compare, I guess you get a mixture of Travis Scott, Trippy Redd, Juice World, Drake sound (laughs).
What do you believe is the most valuable thing the music industry has taught you?
I was signed for about two years in the industry. I went around and did interviews for television and radio, appearances, shows, meeting people, but to be honest, I realized that I should believe in myself. I realized that the more you can figure out what you can do for yourself, the better because there is no one in the industry that's going to give a shit about what you're doing, unless you're already doing it. I realized I couldn't sit around and wait for a hand out. I can't wait for someone to sign all over again, that comes with the track record and branding I did for myself. The most valuable thing I've learned is patience, dedication, diligence, and just believing in myself to get others to believe in me.
Tell us about the inspiration behind your first solo EDM album, "Leaving Earth."
It's a combination of listening to my dad dj to listening to numerous artists over the years such as Paul Oakenfold, Paul Van Dyk, Marshmello, Skrillex to name a few. Performing with artists at shows and multiple festivals around the country, I saw the crowds rage to just EDM. When hip-hop artists get on stage, there is still raging but it's different energy. I was motivated and inspired because I wanted that type of energy at my shows. I wanted that energy for myself. I figured some of the messages I couldn't portray in hip-hop because it may have come off too corny or too messagey, I switched the genre so others could receive the message better because it was fitting the genre of music that I'm doing.
What can we expect to see from Tha Rift in the future?
I'm dropping an a trap/rap hip-hop album with a blend of new releases and unreleased music called 2020. It drops this February.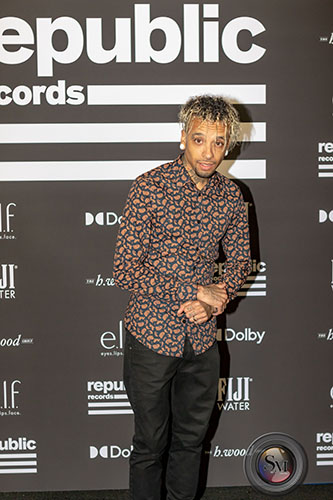 For more on Tha Rift, follow him on Facebook, Instagram, & Twitter.
All images by Still Moment Events