Cathy Holloway Hill is Founder and CEO of C. Holloway Hill Enterprises, a personal and professional development company in Indianapolis, Indiana. Cathy has local, regional, and national clients who speak highly of her services and have recommended her to their counterparts. In addition to her entrepreneurial work, Cathy has 28 years of executive leadership experience with IBM Corporation. After 28 years of Executive Leadership success, Cathy voluntarily left her career to pursue her passion and purpose of helping others to define and design their lives. Cathy has been featured in numerous regional and national publications including Black Enterprises, and Ebony.
Cathy was sought out to work with the Miss America pageant to facilitate her self-esteem Program to the pageant participants, and most recently Soledad O'Brien's Foundation requested her to speak at a Young PowHERful Event in NY City. Cathy is an Author, and hosts a TV Show entitled "Living By Design" which is the #1 rated show on the WHMB network. She has interviewed notable greats such as Dr. Maya Angelou and First Lady Michelle Obama (and many other A-list celebrities) on the Living By Design Radio and TV Shows. She is the author of three books, and is in the process of beginning work on her fourth book to be released in the Fall of 2020.
Please introduce yourself to our reading audience.
I am Cathy Holloway Hill, Founder & CEO of C. Holloway Hill Enterprises, a Personal and Professional Company focused on behavioral modification training for Corporations, Academic Institutions, and youth organizations.
What made you want to go in to business?
I spent 28 years in Corporation America in the technology industry as a C-level executive for IBM Corporation. During this time, I was living my life to please others. I was chasing paper instead of purpose. Eventually, I voluntarily walked away from a lucrative salary to begin living a life of purpose & empowerment. I pursued a Masters in Psychology, and armed with these tools, I began to make a difference and have not looked back since. 
You're not the only one doing what you do. Why should people work with you?
Many people seek out life coaching because they believe it's a novelty and popular. It's not. My passion, purpose, commitment, and community success has changed hundreds of thousands of lives; and with over 3.4 million YouTube views on my Living By Design channel, the impact is global.
What  should people expect from you in the first quarter of 2020?
I created a week-long Journey retreat for GSCI & 2019 marked its 10th successful year and it continues to grow each year. I was recently asked to conduct a girl's empowerment event at Arsenal Tech high school where over 700+ girls were in attendance. Because of the overwhelming success, I'm currently being sought to conduct the same event at other IPS schools in 2020.
Also, my latest book, Secret Betrayal, has been featured in numerous national articles & has received over 20 five-star editorial reviews. This book featured my transcribed interview with Dr Maya Angelou as the Foreword. I am also under strong consideration to be a TedTalk guest speaker in 2020.
What motto do you live by?
"If you don't own your identity, someone else will, and you may not like the outcome. Don't be a victim of identity theft."
What is your favorite quote.
"Don't believe everything you think. You are what you think."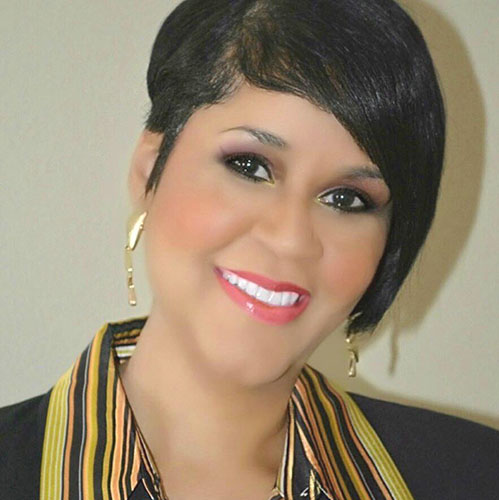 Cathy's mantra is: "Learn, Live, Love, and Leave a Legacy!"
For more on Cathy Hollway Hill, click here!
All images by Tony Lamont Photography