For the fourth year in a row Black Women Talk Tech brought a wealth of information & inspiration for black entrepreneurs, professionals, and job-seekers. Day two of the three-day long conference offered its (mostly women) attendees' access to recruiters, panels led by leaders in the tech and finance industries, and tons of gems. Read on for top tier advice from some of the best black women industry leaders!
One of the first panels were mother and daughter duo, Arlan Hamilton, investor and Backstage Capital founder, and Mrs. Earline Sims, author and founder of Vontelle Eyewear. Mrs. Sims, age 74, shared encouragement for other entrepreneurs whose journey may take longer than expected, saying:
"It's not about age, it's about your dedication, your interest…it may take a longer time, but it may be a better route."
When it comes to pitching your idea to potential investors, Arlan, who hears tons of pitches as an investor, quoted Mark Cuban's advice to "always be selling" but also cautioned against "cold-pitching". Her advice: don't pitch your business or ideas the first time you meet, proceed with empathy, introduce yourself and follow up on Instagram or try and schedule a meeting at a later time. For Mrs. Sims, being thankful is what has kept her going on her entrepreneurship journey; "the few 'yeses' make up for the enormous no's"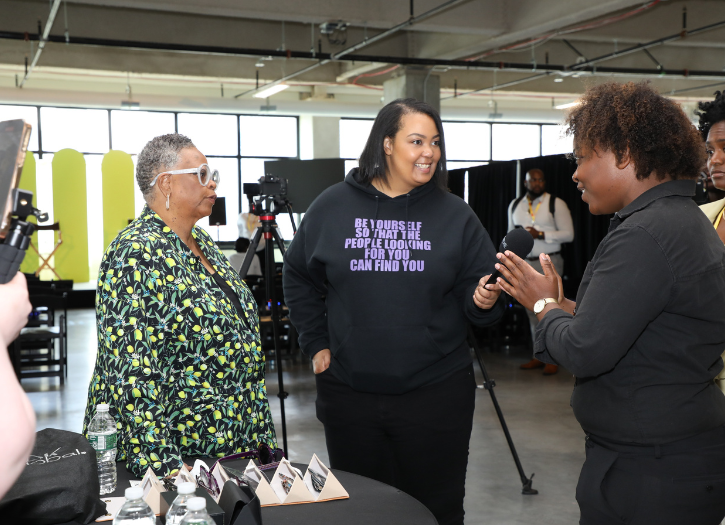 Mrs. Earline Sims and Arlan Hamilton |Photo Courtesy of Black Women Talk Tech
Next up, Alice Foy, CEO of The Digital Jane, led an eye-opening session on establishing boundaries and balance. Through guided prompts Alice taught the audience how to assess your personal capacity and protect your time as a leader in any of the spaces you occupy. One of most important things to remember she shared: "Your time is valuable, and you have to treat it as such for other people to treat it as so." 
When it comes to saying "yes", Alice reminded attendees that each "yes" is often more meaningful than we realize in the moment and comes with a laundry list of action items. Another gem she shared; in order to avoid the 12–14-hour workdays that have become the norm, create a toolkit of support, boundaries and resources that allow you to step away and remove some of the mundane, tedious actions from your to-do list. Noted!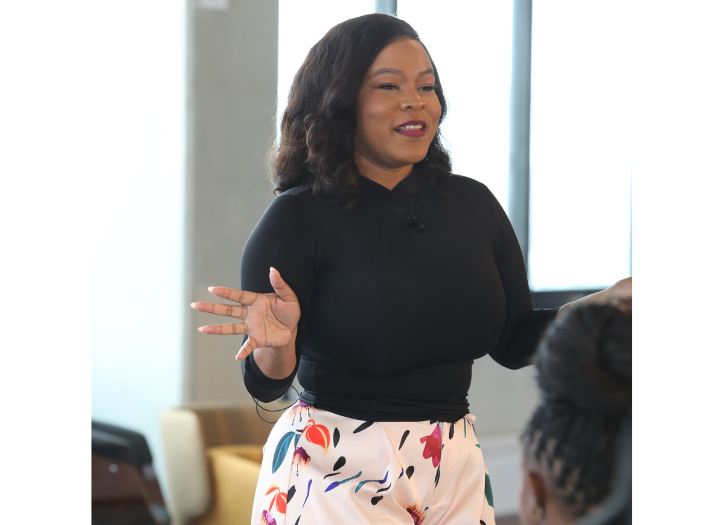 Alice Foy |Photo Courtesy of Black Women Talk Tech 
If you need fundraising advice, investors and founders, Katleen Francois, Yemi Adewunmi, and Kelauni Jasmyn Cook shared some of their winning strategies for raising capital. One tidbit: Consistency is key— "always be fundraising", they shared. Also, always be prepared to answer any questions that come your way:
Know your How, What & Who
"How are you going to use the money?", "How does it benefit the investor?" "How much am I raising?" "What is your vision story?" "Who are the right people to talk to (research potential investors)"? "Who can I add to my network to decrease my degree of separation from my target investor(s)?"
Beyond answering these important questions, the ladies also dished out their personal strategies for building relationships—in addition to studying potential investor websites, 
Try connecting on Twitter instead of LinkedIn (it allows for more casual interactions).
And lastly, welcome constant feedback—learning to pivot "no's" into learning opportunities allows you to revise and improve your story, pitch or business idea.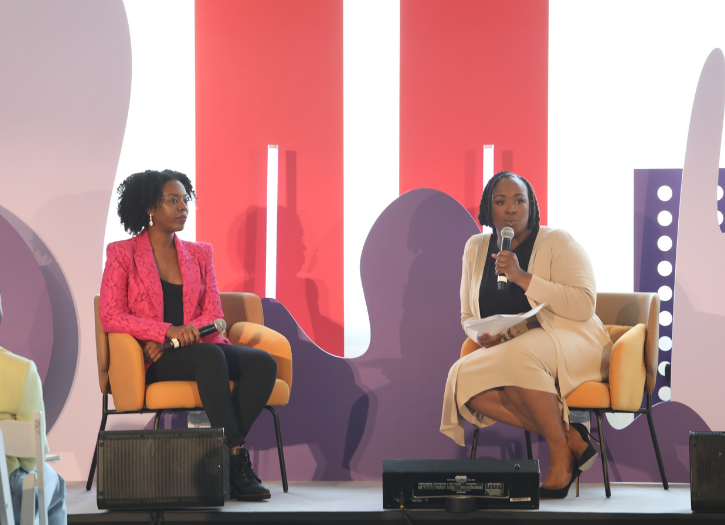 Andrea Donkor & Mandy Bowman | Photo Courtesy of Black Women Talk Tech
Andrea Donkor, SVP of Global Regulatory Relations and Consumer Practices at PayPal and Mandy Bowman Founder & CEO of Official Black Wall Street shared their best advice and lessons, one:
"Take it slow; one step at a time"
Your mindset is key, Bowman shared—being confident and speaking positively to yourself will help you to persevere and ultimately, be successful in the end.
Your mindset is key, Bowman shared—being confident and speaking positively to yourself will help you to persevere and ultimately, be successful in the end.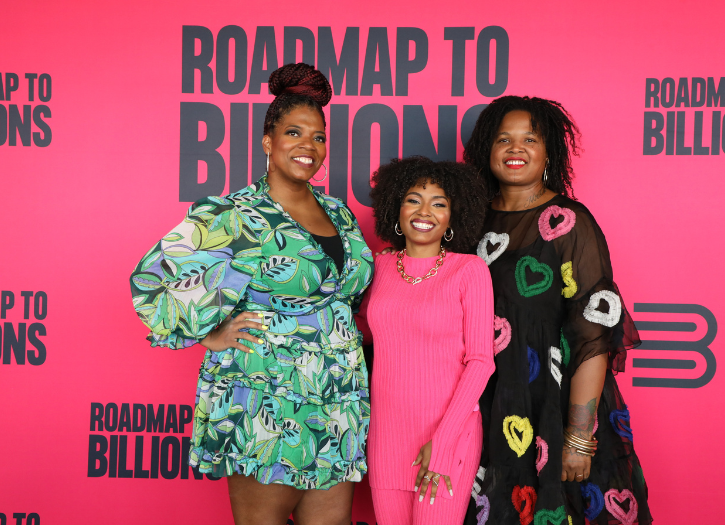 Selena Hill & Beatrice Dixon | Photo Courtesy of Black Women Talk Tech
The dynamic keynote panel, moderated by Black Enterprise's Selena Hill, unleashed a wealth of gems from The Honey Pot founder, Beatrice Dixon and Phaedra Lampkin, Founder and CEO of Promise. One of the standout pieces of inspiration:
 "Failing is good for you because when you fail that's how you learn"
A lot of the discussion was rooted in authenticity—being true to the purpose of your products/business and being confident in your worth and needs. When it comes to creating a successful company, Dixon finds success comes in making "really beautiful products that serve humanity". And for overall success, it begins with you, "take care of yourself—eat well, sleep, don't drink a lot", she added.
Lampkin, who also served as Prince's manager and helped him gain control of his masters shared this piece of advice: "pay attention to your mental, physical, spiritual health and relationships because that's what sustains you". Secondly, she continued, "you don't need everybody to like you, you only need couple of people to like you." And that will take time. Lampkin likened finding and building relationships with investors to dating, and shared that it could take 3 to even 5 years to raise the money you need.
Hill, who is the Digital Editor at Black Enterprise enthusiastically encouraged burgeoning and established entrepreneurs and founders to "keep going" and attend events like Black Women Talk Tech where you can get amazing gems like the ones shared above. I couldn't think of better advice 😊
Follow Black Women Talk Tech on Instagram and be ready to get your ticket to their next event!