What would it look like if Olivia Pope and Associates was a real life firm with a heavy dose of Black Girl Magic? I sat down with The Collective Legal's founding Attorney Merissa V Grayson, and Chief of Staff, Nicole Updegraff, to find out.
What is The Collective?
The Collective is a comprehensive Legal and Crisis Management Firm comprised of 14 Black women lawyers, experts, change agents and problem solvers who are changing the face of what legal representation looks like. 
Who does The Collective represent?
The Collective primarily represents African American Athletes Celebrities, Entertainers, Businessmen, Businesswomen, and other influencers and individuals. The matters we handle are typically high conflict, high net worth, and/or high profile.
Why did you create this firm?
Legal matters have a tendency to leave behind collateral damage; it's not uncommon for a case to lead to anxieties or mental health issues, as well as trigger actions, which may jeopardize your reputation and livelihood. That said, we believe the traditional practice of solely focusing on a client's legal matter, while silently watching them struggle in other areas of their lives, does them a great disservice.
And we were tired of seeing people who look like us being consistently underserved and misrepresented, by these big "go-to" firms who care about their cases and billable hours, but not necessarily about their clients.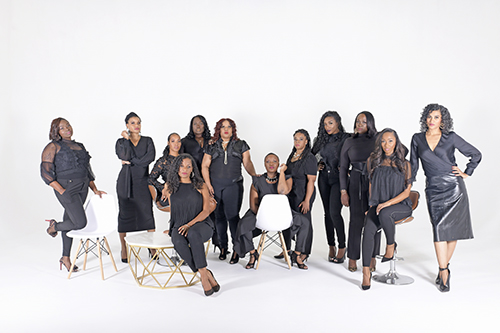 What sets The Collective apart?
The collective has a stellar team of attorneys to effectively handle our clients' legal needs. But we also have a full service Crisis Management division comprised of, specialists, and strategists who tackle a variety of issues such as mental health & personal development needs, family coaching, financial counsel, business strategy, communication strategy, media statements, reputation & crisis management, and more. This allows us to step up where other firms fall short and ensure our clients' interests, both in and out of the courtroom, are protected.
Why is it important for people of color to have representation that reflects them?
Whether you are in a court of law or the court of public opinion, we know that when you are a person of color in a crisis, you aren't afforded the same margin of error as your counterparts; you are judged more harshly and rarely allowed to completely move forward from your mistakes. As such, the same cookie cutter strategies can't always be applied. When people don't have a solid team who understands how, or even has the desire, to navigate from a cultural perspective on their behalf, they're at an even greater disadvantage.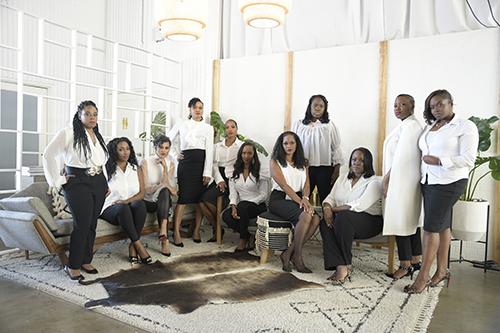 What is it like working with so many dynamic black women?
In a word, Inspiring. Black women are lit and we are so fortunate to work with a team of incredibly skilled women, all with successful practices and businesses of their own, who are just as committed to this work as we are.
Not to mention, the energy of this team is insane. People have this notion that women can't work together. I think that's nonsense. The women around me are amazing! Our team is so smart, so supportive, and pushes everyone to be great. I'm just really blessed to be able to work with them.
Where can our readers find you?
For more information on The Collective, please visit https://www.thecollectivelcm.com/. For all press and media inquiries, please contact Jonaee Coffey via email at Media@thecollectivelcm.com or via phone 424-777-2012.  Follow them on all social media platforms at @thecollectivelegal. 
Contributing Writer – Dr. Cozette M. White, Advisory Accountant and Tax Expert.  Learn more about Dr. Cozette M. White on her official website.  Follow Dr. White on Instagram today!
All images by Leah Rae Photography