Veritas Nkom aka The Inspirational Guru is a Transformational Coach & Inspirational Speaker who inspires corporate women to transform their lives from a 9-5 to a profitable coaching business! She is also a Barrister Lawyer (called to the Bar of England and Wales), a 'Versatile-preneur' (multiple business builder) and the UK Ambassador/Leader for Powerful Women in Business Global. As an Inspirational Speaker, her mission is to show people that they can turn their mess into a message and help people overcome their dark seasons by turning their pain into purpose. She has overcome failing the first year in her law degree 3x, dropping out of a university twice and being an ex-glamour model, among other life challenges.With God in her corner, her life has since transformed as she went back to the university, graduated with her 1st degree in law in 2015, successfully completed her bar course and became a barrister lawyer in 2019.  She is now using her story of such a transformation to help and show women (and men) that they can overcome anything and transform into their purposeful being regardless.
What inspired you to launch the Goal-Getters apparel line?
To be honest, believe it or not, I fell into this brand by accident. When I first started my brand as 'The Inspirational Guru' back in 2016 and made it official in 2017, I was trying to determine whether or not I should add any form of coaching or consulting to my brand.  Originally I posted it as an affirmation on my social media. I saw another tribe/brand creating mugs and apparel with their business name, and surprisingly a light bulb idea went off in my head to place the affirmation mugs. I went and got mock-ups done and invested in it and it looked amazing. At my first major speaking engagement in the summer of 2018, I brought twenty of them with me for sale and they almost sold out that same day. From then I decided to turn it into a brand. Originally it was just 'Goal-Getter' mugs that I provided.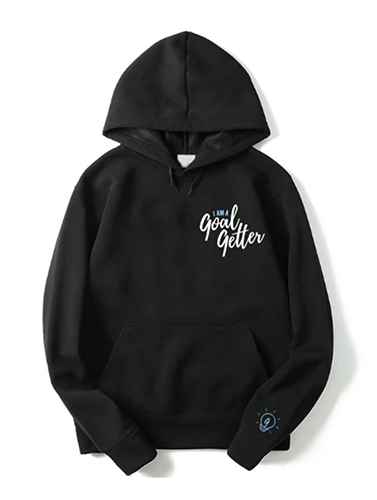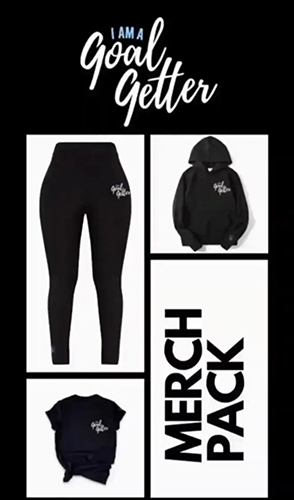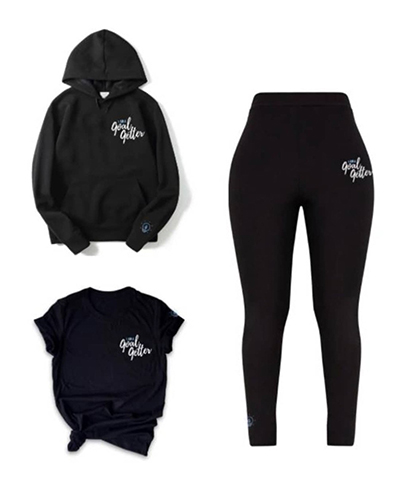 As a Transformational Coach, what tips do you share to activate women into achieving their goals?
I share two key tips which are extremely important when it comes to your vision, setting your goals and achieving your goals. The first is 'IDENTITY!'.  Identity is extremely important, and is the foundation of everything in your life, especially your gifts and your goals.  The second tip is to 'RENEW YOUR MINDSET DAILY'. I am a believer so I follow scripture. It is written in the book of Romans 12:2 that we should not conform to this world, but be transformed by the renewing of our minds. Renewing your mind is not a one-time thing, it must be done daily, as mindset is everything.
Please share a few of your personal practices that have helped you maintain productivity during quarantine?
Journaling has helped me a lot as it is very therapeutic. Instead of holding thoughts in my mind I brain dump in my journal. I also write my gratitude list in my journal to remind me of ten things that I'm grateful for even in the midst of this pandemic.  I've also been reading and studying legends like Madam CJ Walker, Napoleon Hill (Think & Grow Rich) and Andrew Carnegie, as I've discovered that during pandemics in the past and even the Great Depression, this is when legends and historical people rose up. I decided to be one of them. I pre-launched the Goal-Getters Empire brand during lockdown and have been restructuring my speaking and coaching business during the quarantine season too. So I advise readers to study legends during and even after quarantine, as the truth is things will not be the same once we come out of it.
What is next for you and how can readers learn more about the Goal-Getters Empire?
Readers can learn more about the Goal-Getters Empire via our website and my social media @The_Inspirational_Guru & @Goalgettersempire
The Goal-Getter Empire provides daily tools, apparel and stationery for GOAL-GETTERS who are ready to go all out and show out while chasing their dreams and crushing their goals. Whether you're a boss in corporate work, a bosspreneur male or female, an aspiring fitness lover, or a travelpreneur changing the world with your gifts we got you!
All images by Sina