Fans flooded the FedEx Forum in Memphis for a star-studded night in the city best known as the "Home of the Blues & Birthplace of Rock 'n' Roll." The stadium was booming 808s with wavy hits from genre-bending rapper Gunna, street anthems from 42 Dugg, and famous Tik-Tok tracks like Mooskii's 'Track Star'. Local Memphis artists represented for the '901" and brought the spark that got the crowd lit for the main event with their show opening performances.
Tik Tok is quickly becoming a pipeline for turning potential bops into radio regulars. Alabama artist Mooskii is a testament to the power of Tik-Tok. When he hit the stage Friday night, fans of all ages broke into full eight counts performing the choreography to his single 'Track Star,' made famous by going viral on Tik-Tok's platform. Mooskii closed his set with a new banger, 'Zodiac Killer' — a strong follow up single and potential chess move for his career.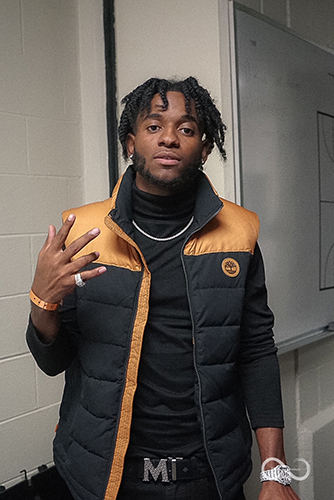 42 Dugg's signature whistle was all it took to have the entire crowd throwing up their fours. A hand gesture made famous by the Detroit rapper and 4PF label head, Lil Baby. The most popular song of 42 Dugg's set, his new single 'Mayback' featuring Future, from his debut album Free Dem Boys sent an electrifying wave through FedExForum. He also performed his 2020 breakout mixtape track 'Been Turnt' from his project Young & Turnt 2 (Deluxe). Things got a little slimy when the next artist took the stage at the Forum.
Young Stoner Life Records recording artist and part-time fashion icon Gunna, brought all the vibes to Memphis, Tennessee. Stellar flows accompanied by melodic beats that feel like trips to outer space, took the show to another dimension. Visuals of exotic cars and dancing diamonds across the screen behind the stage paired well with the sounds of 'Baby Birkin' from Gunna's Drip or Drown 2, an album that has had a strong run since its 2019 release. Just as quickly,
Gunna's new single 'Too Easy' featuring Future brought the energy back up for the grand finale of Lil Baby & Friends roadshow.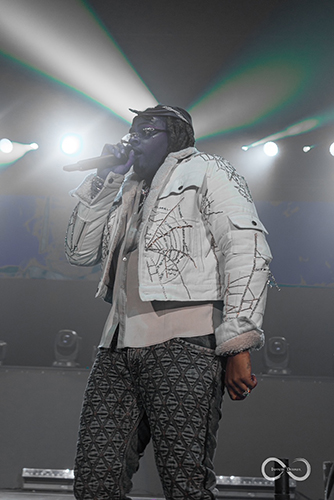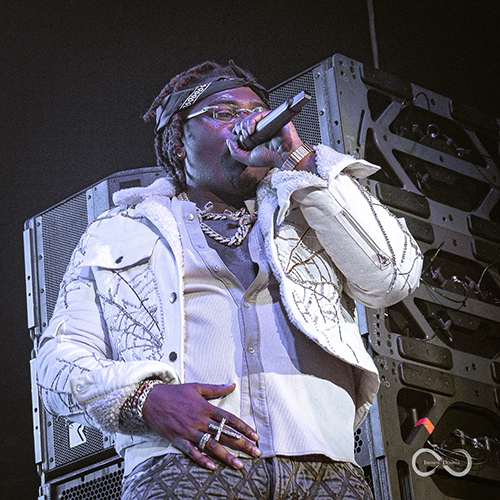 While some rappers are known to have limited stage presence, Lil Baby broke the stigma with a captivating closeout performance. Lil Baby performed Billboard charting singles from his latest album My Turn and revisited timeless classics like 'Chanel' with Young Thug and Gunna. Props like the clothing rack flooded with designer pieces or the chair on stage fit for a king, made it clear why Lil Baby is a Grammy-nominated rapper. He's great at what he does. Lil Baby's dazzling dancers pushed him across the stage on his clothing rack as he poured his heart out to the audience on his record 'Emotionally Scarred.' He gave a fire performance…literally! There were flames coming from the stage! One of the many moving parts of Lil Baby's captivating performance.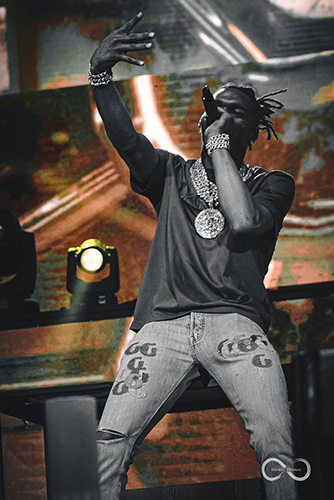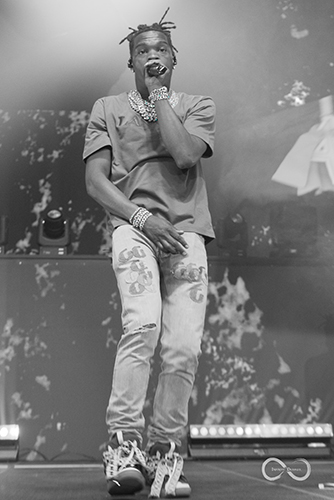 Just when you thought it was over! Memphis native, rapper Big 30 made a surprise drop in that gave the crowd their second wind. With his career skyrocketing in 2021, fans knew his most recent records bar for bar. Heavy hitting single Allegations ft. Pooh Shiesty left the stadium ringing "Free Pooh Shiesty," another Memphis artist who is currently incarcerated awaiting trial. Bringing the sounds back home to the '901' was the perfect way to close the show. Memphis and surrounding cities showed up, showed out, and left with timeless memories of a night out in Memphis with Lil Baby & Friends.
All images by Infinite Desires Media