Atlanta, Georgia native, Juanita Ramos has a new book! Inspired by her children to write children's books, Ramos has made it her personal mission to release content that ensures all black children find a space space to explore their imagination. We caught up with the author and mompreneur to discuss her exciting new book, quarantine life as a creative, and much more.
Tell us about your new book, A.T.L Alphabet. 
The ATL Alphabet book is a cool way for young black and brown kids to learn the alphabet, their history and Atlanta culture at the same time. Diversity is often missing in literature. This book allows kids to learn and see themselves in the process of learning. Whether it's learning about music, Atlanta history or black culture, kids can gain knowledge while also learning a sense of self and being proud of who they are all at once. Who says learning has to be boring?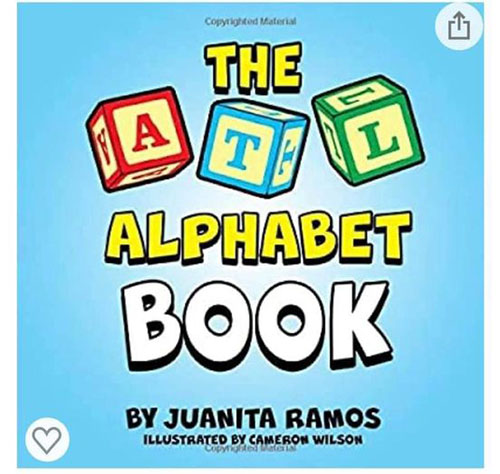 Why do you believe this project is so important to release?
I believe this project is important because diversity is important. Now more than ever, we see why it's so important for our community to have a sense of self . Everyone knows the expression "You don't know where you are going until you understand where you have been." It's important for our children to be exposed at an early age to politicians beyond the white house. It's important for children to see beautiful images of themselves. We have to normalize blackness because it has been weaponized against us for centuries. I want children at an early age to be exposed to all the wonderful parts of their culture and be immersed in positivity and knowledge.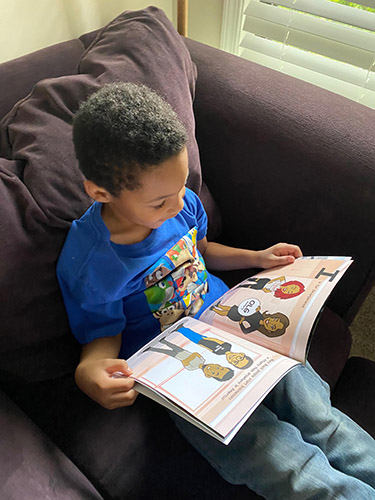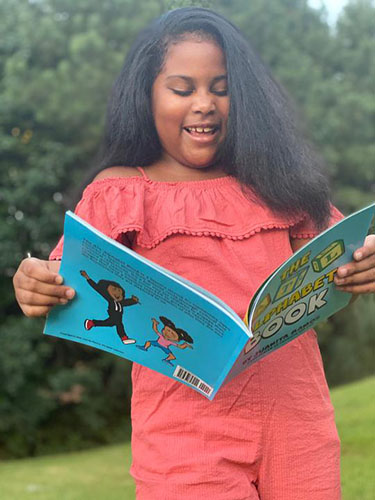 How has quarantine life been as a journalist, author, and mompreneur?
Quarantine life has had the biggest impact on me as a mom. I've had to learn to juggle so many balls at once. I have to be a mom first and foremost while still maintaining everything outside of my home as well, like work and my newfound role as "stay at home teacher" with my children. The impact has been profound because I immediately realized how much my son thrived at home as opposed to school. I recall my son's diagnosis last last with ODD (Oppositional Defiance disorder). I remember his teachers and therapists telling me that he was the smartest kid in his class and they didn't believe he had a real diagnosis but because of his behavior, they had to label him. I remember how powerless I felt. Now that he's home, we have zero behavior problems and he has all A's and B's. I can't stress enough the need for not only racial diversity but gender diversity as well. My son's teachers have mostly been white women and somewhere between education and keeping up with the daily motions of life, I feel like my son lost a piece of himself somewhere. Quarantine has helped me reclaim my time and build my son back up in only a way that a mother could.
What can we expect to see from you in the future?
More books. My children have been working on their own books they want children to read and I have been working on more concepts as well. It's so exciting to be able to do something I love with my two favorite little people. We are working on books that showcase diversity, self-love and teaches acceptance, an important lesson for young children.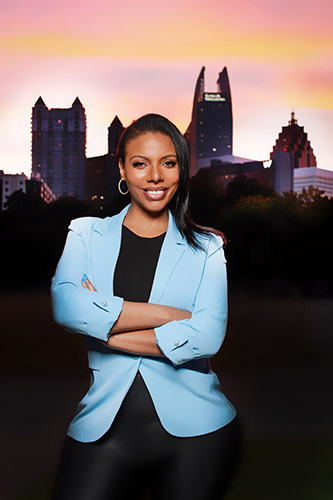 Where can we find you?
My instagram is @ImJujuRamos & @The_ATL_Alphabet_Book. You can find my books on my publishing company's website and I can also be found on my blog.
All images byBrandon Wiggins Photography