When it comes to talent, swag, and entertainment Adonis AKA: King of Miami has all three Adonis has successfully made his mark in his field of entertainment as a talented fashion designer, who has been taking the industry by storm with his evolutionary fashions.
There's no stopping Adonis any time soon as he continues to make a name for himself in the entertainment industry we got a chance to talk to Adonis about his latest venture as an multitalented fashion designer , music artist and television personality who graced our television screens with an impressionable introduction joining the Bad Boys Texas Cast  during the June 4 episode of the Zeus Network reality show. 
Adonis mission is to inspire and motivate his supporters . We here at Sheen are delighted to share Adonis journey of overcoming obstacles, and never giving up on his dreams. Read Adonis exclusive interview below.
Congratulations on your success. What inspired you to pursue a career as a fashion designer and television personality ?
I started out in the fashion industry the day I was born , no literally . I was born into fashion my grandmother was a seamstress and my Mom is a stylist so it's like their professions was passed down to me. As far as TV I would always watch reality shows and say "One day I'll be on here" so when I saw Zeus was holding auditions I prayed about it and with the help of my sister Shirdkyia it happened.
Tell us more about your music. Are you working on any new music?
I'm actually working on a Ep right now as we speak . It will be titled "THE KING OF MIAMI" Ofcourse . It's a dance , fun , hip hop Ep sure to make you want to move to the beats.
We love your transparency on and off the screen. What was the filming process like, was it fun or challenging? Can you see yourself filming for another reality show?
Filming actually was a blast because the production team at Zeus treated me wonderful. I wouldn't say I was their favorite cast member but I think I was the one they felt most comfortable with and I never had a cocky attitude to anyone even the clean up crew . I'm really big on treating everyone with respect so it was like a mutual thing . Only difficult part about filming would be the constant reminder of my grandmother who passed away weeks before filming began . So yes imagine having to film daily and not having time to mourn the loss of someone so significant. I made it happen though and got through it .
In the future I see myself doing more reality tv, i'm ready right now for more .
 Do you have a life motto you'd like to share to inspire our readers?
My Motto I tell everyone is Never give up . It's as simple as that . Times may get hard and I'm sure you will want to throw in the towel but just don't . You have to keep fighting , you have to keep going .
Where can you see yourself in the next five years?
In the next five years I see myself working behind the camera . I actually want to produce my own reality show , maybe a competition about fashion on a big network. I want my brand to be international also . I see myself being a household name and on every red carpet across the world.
What was something that motivated you during difficult times in your life?
Something that motivated me during difficult times would definitely be me not wanting to let my family down . I always strived to be the best I can be and make my family proud .
Are there any new collaborations/shows we can look forward to?
I have so many new music collabs about to happen . I'm working on a family project with my Sister & Brothers , also doing something with a few Baddies. Far as Tv I've been approached by a casting producer from MTV , so we will see what happens and I'm waiting to see what Zeus has in store for me next. It's no telling what I may do next.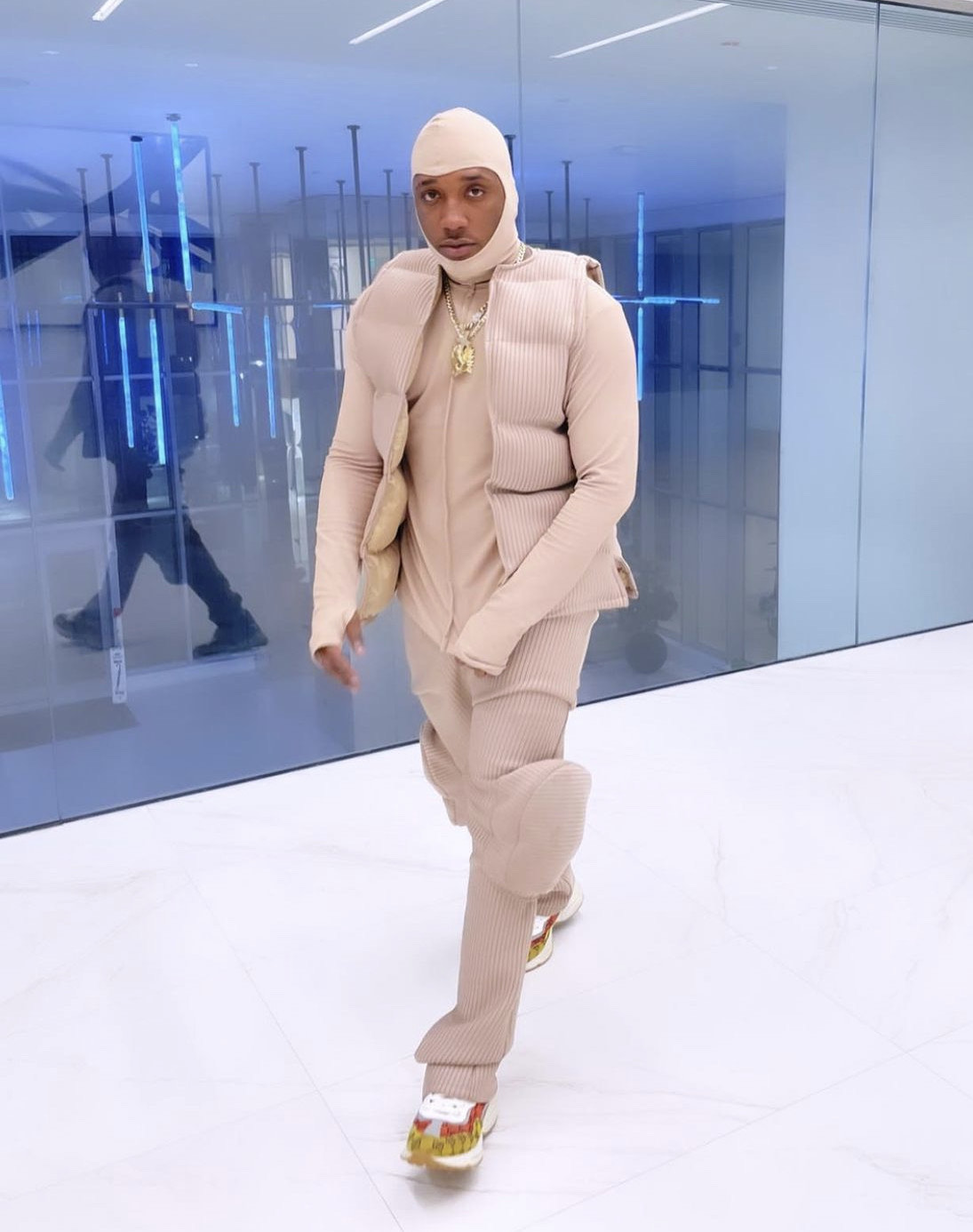 Photo Credit: Courtesy of Adonis Dfetty